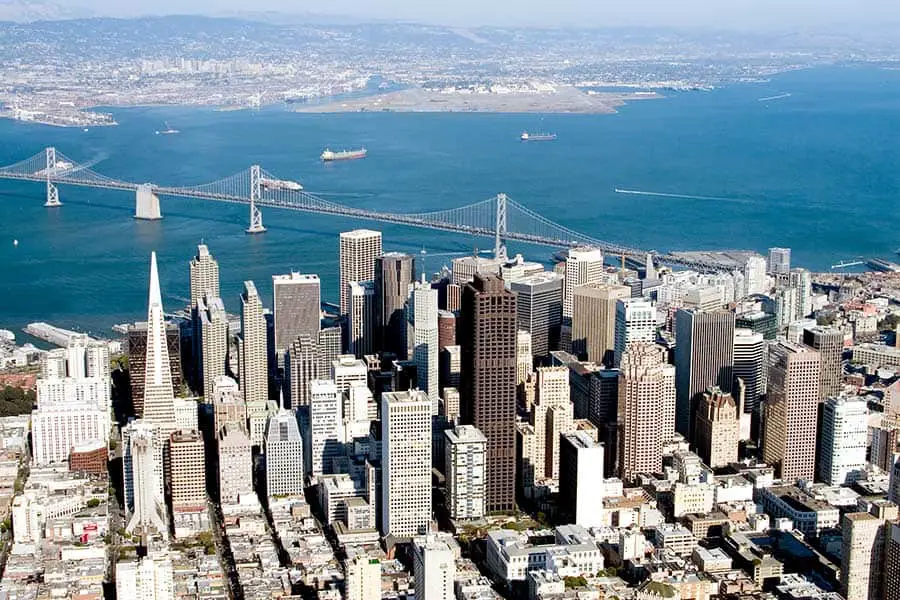 San Francisco remains one of the most visited cities in California for both domestic and international tourists. As a result, you might be overwhelmed by the options when it comes to where to stay. Most people chose either Union Square or Fisherman's Wharf. While each of these destinations is relatively close to each other, they offer a very different San Francisco experience. So, is it better to stay in Union Square or Fisherman's Wharf? 
It is better to stay in Fisherman's Wharf if you want a destination more popular with families and has a touristy vibe. On the other hand, if you want a more sophisticated atmosphere, Union Square is better. It is more cultured and gives you easy access to many of the top attractions in the city center.
Each destination has different advantages and disadvantages depending on the visitor's itinerary, interests, and needs. Therefore, you'll want to evaluate what area is best suited for your family carefully. This post will examine the key differences in lodging, food, and entertainment between these two areas.   
Union Square or Fisherman's Wharf – Where Should You Stay?
The City of San Francisco offers a wide range of diverse experiences. The city has everything from world-class hotels in the heart of the bustling city center to Airbnbs in quiet neighborhoods. Your preferences and itinerary will significantly impact where you ultimately choose to stay.
The two most popular areas for first-time visitors are Union Square and Fisherman's Wharf. However, there are pros and cons to each area, so you want to evaluate each carefully. 
Fisherman's Wharf is one of the top tourist attractions in the city. This area is the historic waterfront where visitors can experience views of the bay and the sounds of boats and sea lions. Fisherman's Wharf is quieter and has lots of family-friendly activities, including the aquarium, the Ghirardelli chocolate shop, and maritime museums.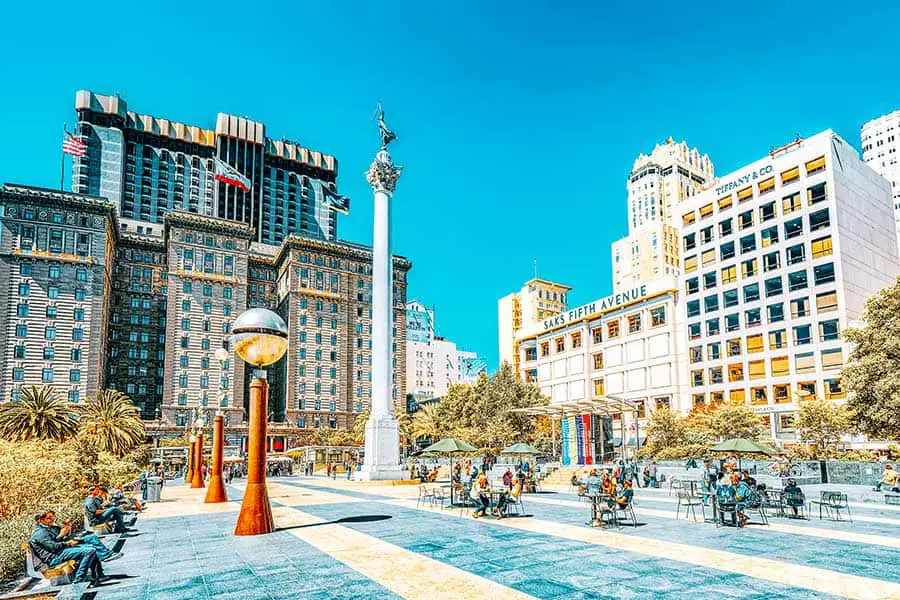 Union Square has an entirely different feel. Visitors who enjoy being in the action will find Union Square more exciting. Staying here gives visitors the opportunity to experience the heart and urban jungle of The Golden City. Union Square is most notable for being the city's shopping district with hundreds of high-end boutiques and shops from popular brands. 
Lodging
When staying in the City of San Francisco, there are two main options when it comes to lodging — hotels or vacation rentals (such as Airbnb or Vrbo). Which option you chose might boil down to personal preference.
Some people prefer staying in a hotel for the amenities, while others like vacation rentals for giving visitors a chance to experience the city like a local.
Vacation rentals might be a better option for larger families that want to stay in one space rather than booking several hotel rooms.
The quality of lodging between Fisherman's Wharf and Union Square is comparable. Therefore, you can expect to see good quality lodging in either location. The main difference will be selection and price. 
Fisherman's Wharf is more touristy, which causes prices to be a little higher than other parts of the city. You'll want to stay close to the Wharf to avoid having to use a lot of public transportation. While there are quite a few Wharf hotels, there are fewer Airbnb properties than you will find in other parts of the city.
This lack of choices causes the price of lodging to be a little higher in Fisherman's Wharf. For example, the average Airbnb price in Union Square is about $325 a night, while the same properties near Fisherman's Wharf can easily exceed $500 a night. 
Because Union Square isn't as touristy as Fisherman's Wharf, the area features accommodations that are tailored more to a broader range of people, including locals, business travelers, and tourists. Because of this, you'll have more options and lower prices to choose from. Overall, the hotels and vacation rentals in Union Square are cheaper.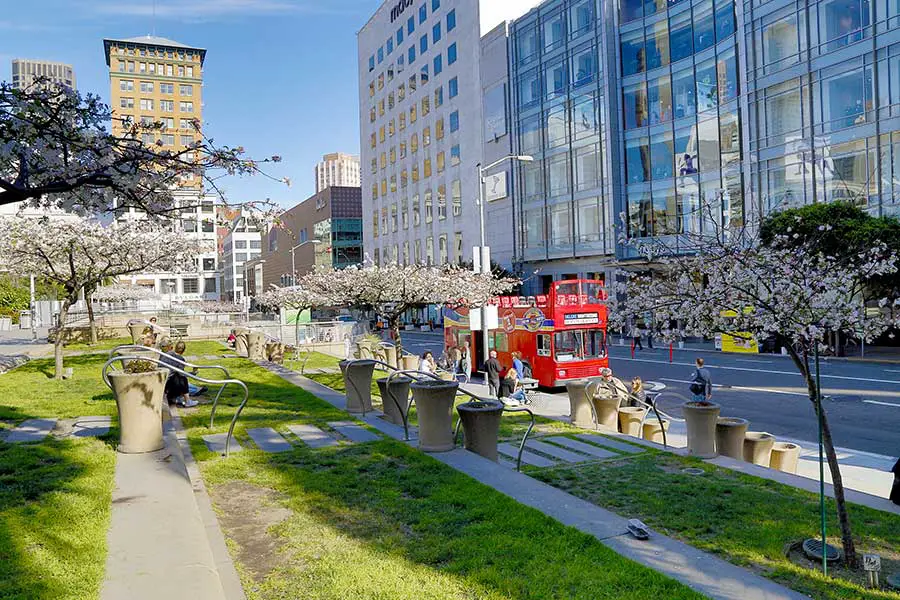 A word of caution, Union Square is located adjacent to The Tenderloin, which is notorious for being one of the rougher neighborhoods in San Francisco. For this reason, hotels located in The Tenderloin tend to be a lot cheaper than those at Union Square. Don't get distracted by the price and end up staying in a bad area. 
Other Posts of Interest
Bay Area Fun Fact: Each year, over 25 million people visit the City of San Francisco, generating over $10 billion in tourism dollars. 
Food
The City of San Francisco is a foodie paradise known for both the variety and quality of food. Visitors to the city can expect to have easy access to high-quality and authentic cuisine from all over the world. In addition to types of food, San Francisco is home to Michelin-star restaurants that have a combined 30+ stars making the city second in the United States to New York City. 
You'll find more of these high-end restaurants in and around the Union Square area. Union Square also has better access to authentic global cuisine. Visitors can get a fantastic dim sum by making a quick walk into Chinatown. The pricing tends to be a little cheaper in the heart of the city.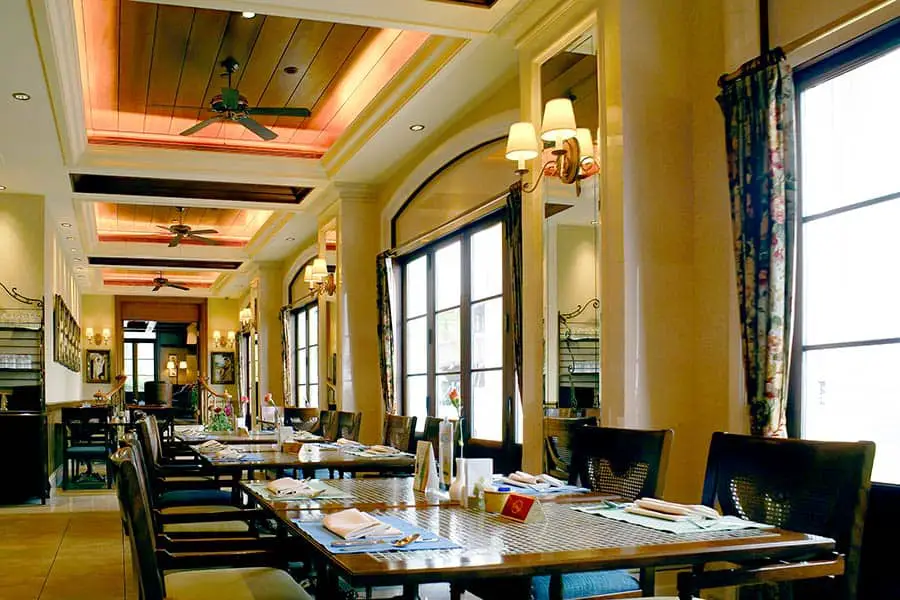 Fisherman's Wharf has its fair share of nice quality restaurants. However, you should be cautious of gimmicky offerings that are tailored toward tourists. The main culinary attraction of Fisherman's Wharf is its great seafood options. You'll be paying a premium for food in this touristy area. 
Transportation
San Francisco is one of the best cities in the United States when it comes to transportation. Having good transportation options is a great thing for tourists since driving in the city is both hectic and can be extremely expensive. In addition, parking is difficult to find and will often cost you $30-$50 per day (many hotels don't offer free parking). 
Union Square is truly the center of the city. Therefore you will find easy access to public transportation options, including light rail, trains, buses, cable cars, taxis, and rideshare services (Uber, LYFT, etc.). In addition, if you are staying in Union Square, you will have easy access to most other parts of the city and attractions. 
Fisherman's Wharf also has access to San Francisco's excellent transportation system. However, you will find fewer options, and this is especially true in the late evening as the shops and attractions close around Fisherman's Wharf. Public transportation around Union Square stays in operation later because of the many restaurants and clubs that remain open late. 
Walkability
In addition to San Francisco's superior public transportation network, the city is also very walkable. If you are staying in Fisherman's Wharf, you will easily be able to get around on foot. However, traveling outside of the area will require public transportation.
On the other hand, Union Square provides walkability both within and to many of the neighborhoods adjacent to it, like Chinatown and Nob Hill. One thing to keep in mind, San Francisco has some hilly areas, so be sure to research the area before committing to walking the route. 
Entertainment
Both Union Square and Fisherman's Wharf have a wide variety of activities, including museums, historic landmarks, shopping, and entertainment. Choosing between the two will depend entirely on your itinerary and interests.
If your family is more interested in culture and the arts, Union Square will be a better option with the Theatre District, art museums (MOMA), and access to Chinatown.
If you are looking for history and family fun, Fisherman's Wharf might be more enticing with historic ships like the SS Jeremiah O'Brien, an aquarium, and Ghirardelli Square. First, however, you should do your research on each area to see what appeals more to you. 
Safety
When visiting any major city, it's essential to understand any risks such as crime. In general, Union Square and Fisherman's Wharf are equally safe. However, you should use common sense, be alert, and keep valuables like large quantities of cash out of sight.
The only key difference is that Union Square is a busier part of the city with bars, restaurants, and clubs open until very late, which means there are more people out at night, making it a bit safer. On the other hand, Fisherman's Wharf is quieter in the evening as many attractions are closed. 
Choosing One Over the Other
It's extremely difficult to recommend one of these fantastic locations over another definitively. At the end of the day, what you choose will depend on what you want to see during your stay and the interests of your party. The good news is that Fisherman's Wharf and Union Square are a quick 10-minute cab ride from each other. So no matter which area you pick, you will have easy access to the other.