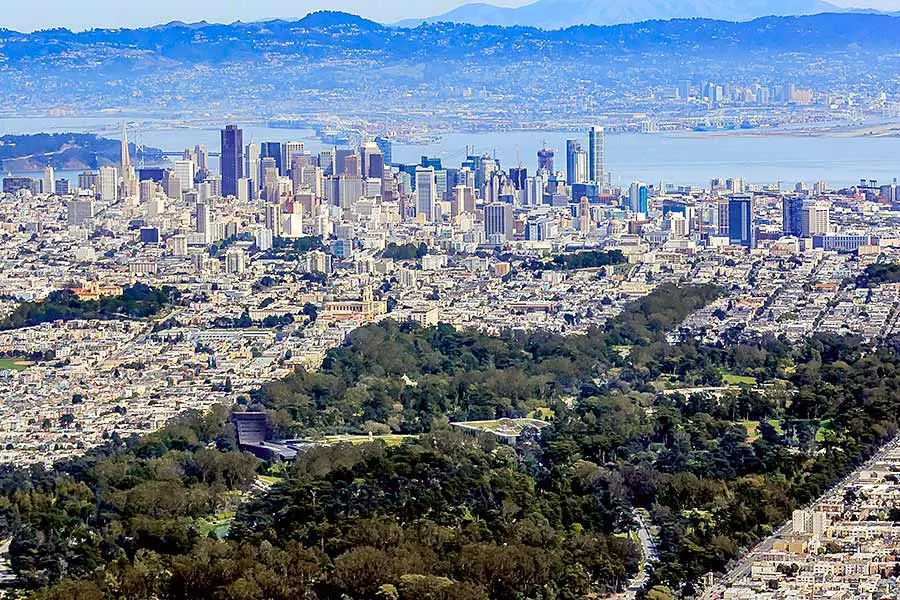 From the sky above San Francisco, it's difficult to see anything but buildings, concrete, and roads. The neighborhoods look like white blocks neatly stacked on one another, except for a stretching rectangle of grass, trees, and lakes that reaches inland from the ocean to Haight-Ashbury. This rectangle is Golden Gate Park, and it was originally inspired by Central Park in New York. Golden Gate Park provides an oasis of natural landscape in the middle of a busy city, but how does it compare with Central Park? Is Golden Gate Park bigger than Central Park? 
Golden Gate Park is almost 175 acres larger than Central Park. Golden Gate Park is 1,017 acres (and over three miles long!) while Central Park is 843 acres, so although the two parks have similar sizes and shapes, Golden Gate Park is bigger — a point that many San Franciscans like to boast.
Living in or visiting big cities like New York and San Francisco can be exhilarating; you can feel the energy of the city and its people, gaze in awe at the size of the buildings, appreciate historical sites, and eat the city's famous food. But being in a big city can be exhausting, too. Central Park and Golden Gate Park offer a peaceful escape from the bustle of a big city. With so much space to explore, discover the differences in these parks and what they have to offer. 
How Big is Golden Gate Park?
To be exact, Golden Gate Park is 1,017 acres of mature trees, stretching fields, and manicured gardens. The rectangular-shaped park sits in the western part of San Francisco; it is three miles long and about half a mile wide, the perimeter totaling 7.3 miles. Before Golden Gate Park was a park, it was an area known as the Outside Lands, an unimpressive area covered in sand dunes and not incorporated into the city. 
From its first years in the late 1800s, this famous park has provided entertainment; the wealthy met in the park on Sundays to show off their horse-drawn carriages and new styles of clothing as city residents gathered around.
Golden Gate Park was also a sanctuary after the 1906 earthquake. After the earthquake and the fires that quickly followed, the Army helped over 20,000 people take shelter in the park after losing their homes. Today, the park has activities for everyone: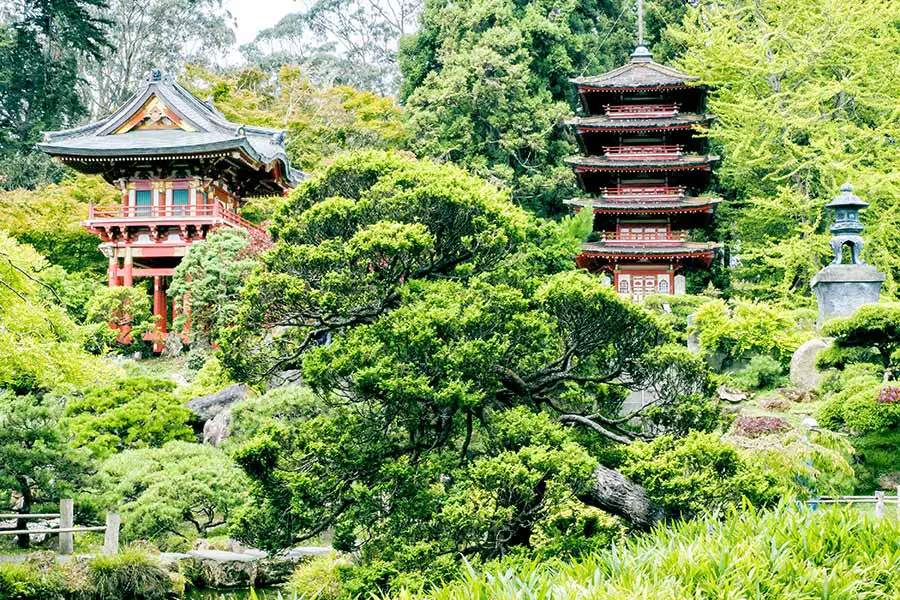 Golden Gate Park is so big that these are only a few examples of the attractions available. It might take a few trips to appreciate all the park has to offer. 
Other Posts of Interest
Bay Area Answers Fun Fact: The Yoshino cherry trees on Cherry Hill in Central Park were a gift from the Japanese people in 1912.
How Big is Central Park?
Although slightly smaller than Golden Gate Park, Central Park is huge, with 843 acres of greenery surrounded on all sides by walls of buildings. Central Park was originally proposed to provide city residents a place to enjoy nature and match the parks in London and Paris. However, to create the park's current gentle hills, workers had to blast out rock and bring in 3 million cubic yards of earth. As a result, Central Park is home to 18,000 trees, many of which have been there since the 1800s. A few of the most common trees in the park are American Elms, London Planes, and Yoshino Cherries.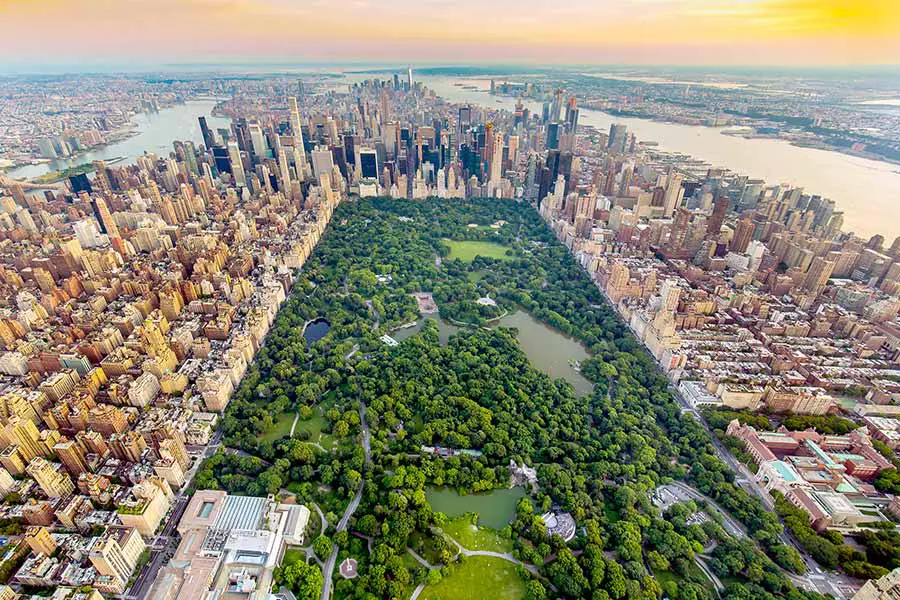 Central Park is an oasis worth exploring. It has activities and events year-round: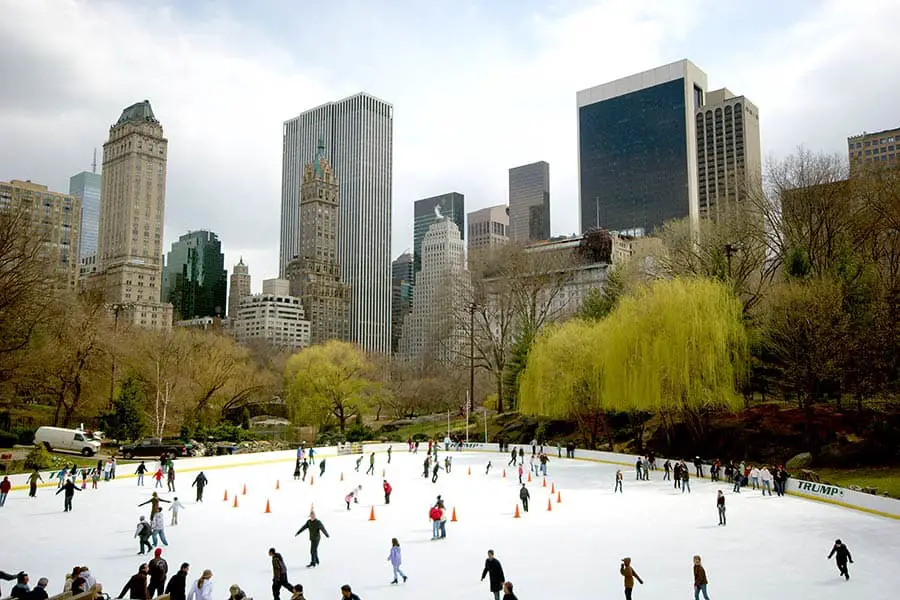 America's first and most famous landscaped park keeps its visitors entertained year-round. It is hard to miss the 843 acres of Central Park when you're in the Big Apple, and it's even harder to decide which part you want to discover. 
Can You Drive into Golden Gate Park?
With the sheer size of Golden Gate Park, it could take all day to get where you want to go without a car. Luckily, there are roads that run both north and south and east and west through the park. In addition, with frequent projects and updates, Golden Gate Park has resources for current driving routes.
If you are looking for easy paths to walk, certain roads are only accessible to pedestrians. When visiting Golden Gate Park, you can see more of the attractions that interest you by using the roads open to vehicles. There are also parking lots dotted throughout the park, including areas with handicap spaces. 
Is There a Road Through Central Park?
While there are roads that run through Central Park, it is mostly car-free. A small section at the southern end of the park (below 72nd Street) is open to vehicles, but most of the park is permanently closed to any motor vehicles.
The decision to restrict vehicles to one section of the park came from an average of 300 accidents with vehicles and cyclists/pedestrians per year when all the roads were open to cars. 
Much of the famous park enjoys time away from cars, taxis, and trucks in the city that never sleeps, so getting from one section of the park takes more planning than in Golden Gate Park. 
Are the Lakes in Golden Gate Park Manmade?
The ten lakes located in Golden Gate Park are all manmade. It's hard to imagine that the once sand dune stretch of land would turn into a lush park filled with trees and bodies of water. Yet, even though they are all manmade, some look natural. Here are four worth mentioning:
Metson Lake-

 This lake is quieter and seems more secluded than the other lakes. It looks natural and has reeds and trees growing all around it. Since it's less busy, it's easier to see wildlife. 

Mallard Lake-

 As its name suggests, this lake is great for bird watchers. Mallards, along with other waterfowl, are known to frequent this lake. 

Spreckels Lake-

 Complete with concrete shorelines, this is the home of the Model Yacht Club. Spreckels is a busier lake since people come to watch the remote-controlled boats that regularly sail across the water. 

Stow Lake-

 Visitors to this lake can go to the boathouse for a beverage and a meal or check out the 

boat rentals

. From the water, visitors get a new perspective of the park and have the chance to take their boats under the stone bridge or to see one of the 

manmade waterfalls

. 
Since the lakes are located throughout the length of the park, no matter what part of the park you are visiting, you will likely come across one of the lakes or ponds. 
The Different Side Of A City
Both Central Park and Golden Gate Park have evolved since they were first built. Located in the middle of densely populated cities, they support millions of visitors each year by providing beautiful landscapes and fascinating attractions. Of course, they have their similarities, but each is unique and bursting with its respective city's history and culture.