The famous Bay Area is home to over 7.75 million people, and millions of people visit this exciting area each year. I created this website to answer questions you may have about the region and the State of California. So whether you are a resident, plan to move to the area, or are a visitor on your very first trip, this site is a valuable resource of information – no matter which category you fall into.
The Bay Area is home to a wide variety of attractions, some famous and some you might not have heard of before. You can spend time visiting a prison built to be inescapable, tour vineyards and taste wine, view marvelous feats of architecture, spend an afternoon watching the whales or sit down to partake of some of the best food in the world.
Also, the area is a virtual melting pot of different cultures, foods, and customs. The cities in the region are each distinct in their own right, the landscape is diverse, and some of the most cutting-edge technology is created right here in this area.
If you are into outdoor recreation, you won't be disappointed. You can enjoy hiking, fishing, boating, swimming, golfing, camping, taking the dog for a walk, or simply enjoy an afternoon picnicking with family and friends.
I must say that the region and the state as a whole are not in the least bit dull! Equipped with the right knowledge and helpful tips, you will be able to fill your itinerary with some of the most exciting experiences you have ever had in your life.
Bay Area Answers is here to help you discover things you might not have known, explore places of interest, and learn how to get the most from California and the Bay Area.
And now for a little bit about me. I like traveling, sunny weather, and new challenges. My husband and I own multiple online niche websites, so I guess you could call me a workaholic.
Some of my favorite things include eating homemade bread right out of the oven, pizza, and of course, road trips.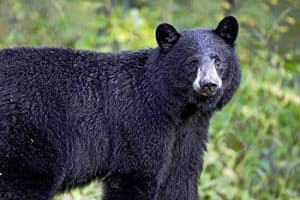 We live on a farm out in the country. Deer, bear, turkey, and various other wildlife roam the acres. For quiet and solitude, it can't be beaten. It is kind of like being on vacation, but it involves lots more work!
My husband and I enjoy traveling through the western states. There are just so many awe-inspiring places there that you just keep wanting to return to visit them again and again. Life is about love, adventure, and creating experiences together. Your life experiences are something that you can reminisce about for years to come.
I hope that you find this site helpful and a valuable source of information as you begin or continue your traveling adventures.
Check back often to read recent posts, and get out there and explore this great state!