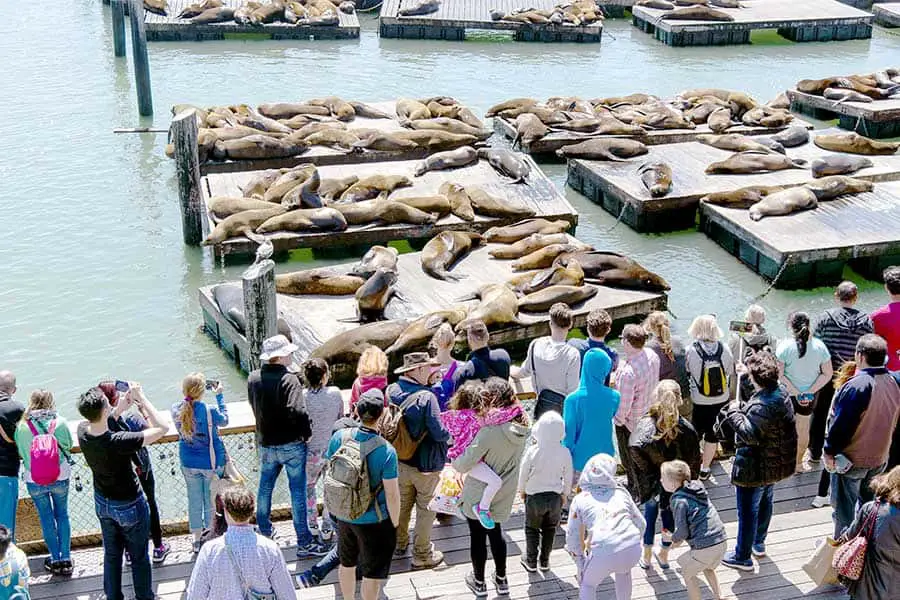 To say San Francisco is a popular tourist destination would be a vast understatement. According to statistics released by The San Francisco Travel Association in early 2020, 26.2 million tourists visited San Francisco in 2019, an increase of 2018's 25.8 million visitors. In fact, 2019 was the tenth consecutive year of record-breaking tourist numbers. In 2019, all those visitors pumped $10.2 billion into the local economy.
San Francisco is an expensive city to visit. Visitors can expect to shell out a pretty penny for the usual travel expenses. While visitors may leave their hearts here, they can also expect to leave behind a lot of cash, as San Francisco is ranked as the 8th most expensive U.S. city to visit.
Most travel websites "Top 10" lists rank San Francisco as the fifth most visited city in the U.S., and with all the fantastic things the city has going for it, there's little wonder for that. Lodging, dining, entertainment, and transportation, however, can quickly add up.
So, yes, San Francisco is expensive to visit, but it doesn't have to be. Do your research, pinpoint the places you simply must see, and then establish a budget that's as sensible as your shoes, and it's easy to do San Francisco on the cheap. Read on to find out how.
The Cold, Hard Facts – What Tourists Should Expect to Pay in San Francisco
Based on the average daily expenses of past visitors, visitors to San Francisco can expect to spend around $172 per person per day, according to the website Budget Your Trip.com. With average hotel costs of $209 for a couple per night plus a daily average of $32 for meals and $13 on public transportation, two people visiting San Francisco for a week can expect to pay close to $2,415.
Go solo, and you'll pay around $1,207 per week. Of course, smart planning can help you whittle many of those costs down. Here are some things to think about when planning your trip to San Francisco.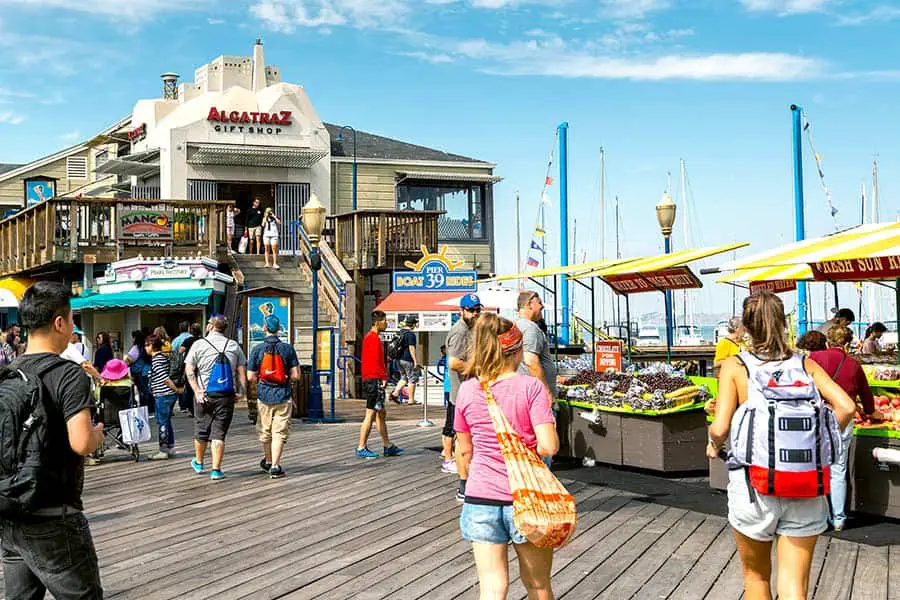 Know When to Go
Typically, the gorgeous autumn months of September and October are San Francisco's peak tourist time, and as should be expected, prices for almost everything are higher during these months. Hotel rates are highest from August through October, and June through August are the high season for airfares. So, if you want to visit San Francisco during that highly desirable time, start with a bigger budget.
However, for the best combination of reasonable prices and (fairly) good weather, plan for a spring visit. The weather might not be as beautiful as autumn, but with all the money you save, you can buy as many I ♥ San Francisco umbrellas as you like.
Visitors should also be aware that San Francisco is a popular convention city, usually held at the downtown Moscone Center at Fourth and Howard Streets. Large conventions are held all year round, and hotels can be scarce during these times, and what's left can cost a pretty penny. Click here for a convention calendar to see if any are scheduled when you plan on visiting.
Other Posts of Interest
Hotels
With an average hotel price of $209 a night, San Francisco hotels aren't the priciest in the country (that would be Nashville, Tennessee at $223 at night), but according to a 2019 survey by Cheaphotels.org, San Francisco still ranks fifth amongst 50 U.S. cities with the highest hotel rates. And that's not counting the parking fees and other charges that can boost rates even higher.
Finding decent rates in decent hotels can take legwork, so here are some tips. Visit hotel websites and check for their best rates that are within your budget.
It's also a good idea to see if you're eligible for special rates from organizations you belong to like AAA and AARP, for government, corporate, or military rates, if eligible, or perks you could receive by being a member of a hotel chain's rewards program. Be sure to read reviews from sites like Yelp.com to see what others have said about their hotel experiences.
Bay Area Answers Fun Fact: Not surprisingly, the Golden Gate Bridge is San Francisco's #1 tourist destination, visited by over 10 million tourists every year. A top five list of San Francisco's most popular attractions is rounded out by Alcatraz Island, Fisherman's Wharf, riding the famous cable cars, and exploring Golden Gate Park.
Be especially careful about hotels in certain neighborhoods that offer prices that seem too good to be true. Try to avoid renting anything in the Tenderloin, the South of Market (SOMA) areas between Van Ness Avenue and Fourth Street and Market Street south to Bryant Street, parts of the Mission District, and some areas in the Haight/Panhandle neighborhoods. These are tough neighborhoods with some of the city's higher crime rates, and it's safer to look elsewhere.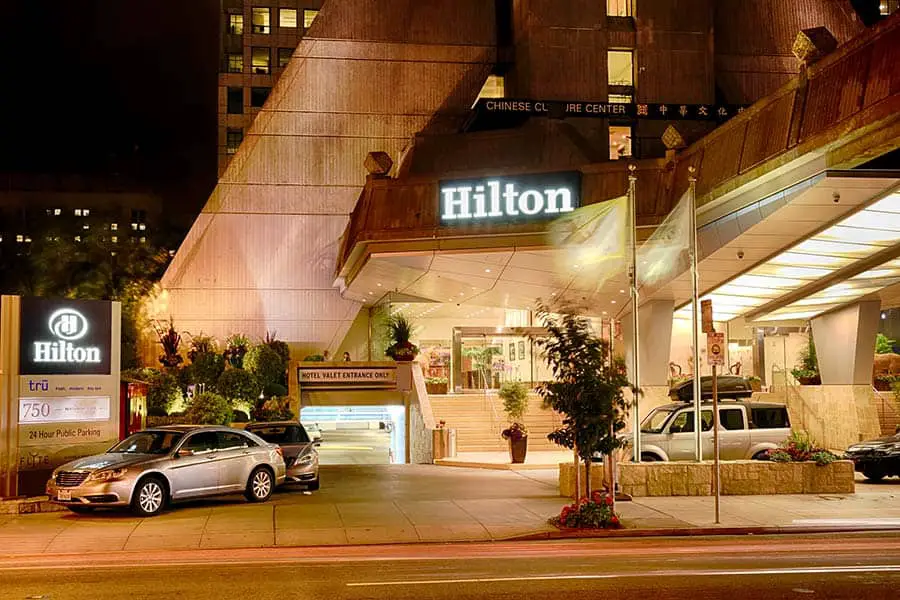 Best bets for hotels are found in the north Van Ness Avenue areas of Polk Gulch and Russian Hill and along Lombard Street in The Marina. This area is rich with nice, affordable hotels in safe locations that are within walking distance of Crissy Field, Ghirardelli Square, Aquatic Park, and public transportation.
Airbnb
Airbnb rentals give visitors a unique opportunity to experience San Francisco like a local. While superhosts with the highest ratings can charge as little as $75 to $100 per night, fees and taxes can increase the total bill, so go over the fine details first.
Be sure to read online reviews before reserving, checking for information about the neighborhood and available parking. And always review a map, so you don't pick a place that's far from the popular destinations. Quiet neighborhoods like the Marina, the Castro, Noe Valley, and Russian Hill are all good places to start your search.
Dining
San Francisco has its share of trendy, high-end restaurants, and many visitors come specifically to experience the city's unique culinary scene. But for others, dining at just one or two of the city's 4-star restaurants can be a serious budget breaker. In a city that offers such a vibrant and diverse food scene, there's no need to spend a fortune on pricey four-stars when you can find excellent cheap eats all over the city.
If down-home Mexican is your thing, you'll find no shortage of excellent Latino food in the Mission District. Of course, Chinatown is a bastion for authentic Chinese food, but Asian foodies will flip at the cheap and yummy Thai, Vietnamese, Japanese, and Filipino restaurants all over the city.
Want real Italian? Two words: North Beach. Plus, the city's exciting and growing food truck scene expands the culinary possibilities. Best of all, you won't have to shell out a fortune for any of it.
So do your research first and make a list of places that appeal to you and your budget. YouTube is a great place to see vlogger reviews of cheap eats restaurants, and Yelp.com can help you go even deeper with reviews and tagging places of interest. Who knows? You might just find a paella dinner at a lively Spanish joint in the Mission to be the most enjoyable dining experience you've had in a long time.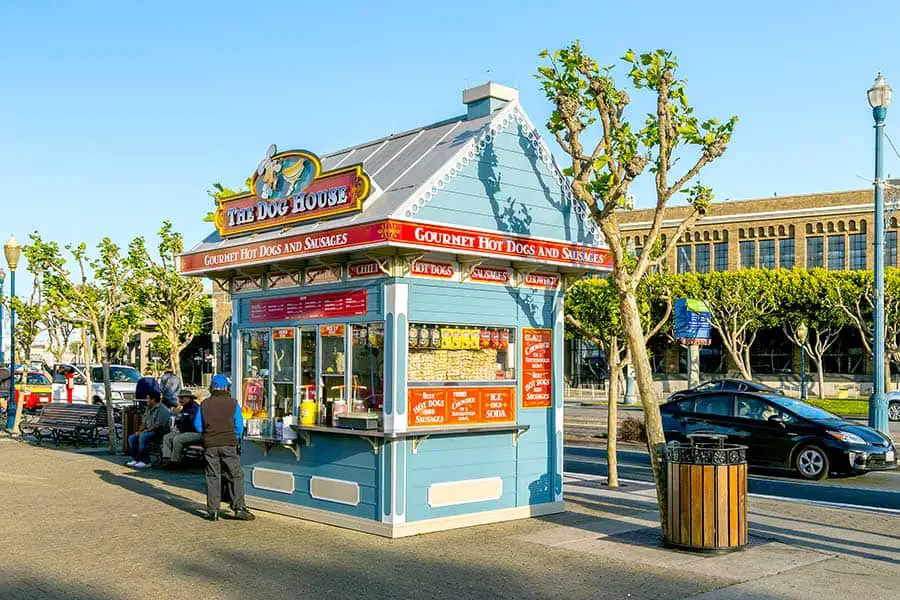 Touristy Stuff and Sightseeing
Daily tourist activities, including admission tickets to museums and attractions, day bus or ferry tours, and other sightseeing expenses can typically cost an average of $37-50 per person. But there are so many fun, free activities to do in the city that you can enjoy a full day of activities without spending a cent on admissions.
Walking across the Golden Gate Bridge, taking in the views from the Twin Peaks Overlook, exploring the retro charm of Musée Mécanique, visiting the historic Ferry Building, hiking the San Francisco Crosstown Trail, strolling along The Embarcadero at night, or merely exploring Chinatown, The Fillmore, or any of San Francisco's interesting neighborhoods or city parks, won't cost a thing.
Into free art? Check out the Osher Sculpture Garden at the DeYoung Museum, the stunning New Deal-era murals on the first floor of Coit Tower, the often-provocative, ever-changing street art that decorates Clarion Alley in the Mission District, or simply take in the many independent art galleries in Union Square. As well, most of the city's museums feature a free admission day. Visit their websites for specific dates and times.
Discounts
The San Francisco City PASS is a great way to experience many of the city's great sites for one low cost. It includes admission to various attractions, a San Francisco Bay Cruise, and a seven-day Muni pass, which will give you unlimited rides on cable cars, historic trolleys, and other city public transportation. The Go San Francisco card also offers packages and discounts on passes and admissions.
Best Advice
With a little smart planning and a lot of research, having a blast in San Francisco can be as affordable as it is fun. Those who take the time to uncover all the free activities the city has to offer beforehand will be rewarded not only in money saved but with rich cultural experiences going deeper always reveals. And where better to do that than in "everyone's favorite city?"