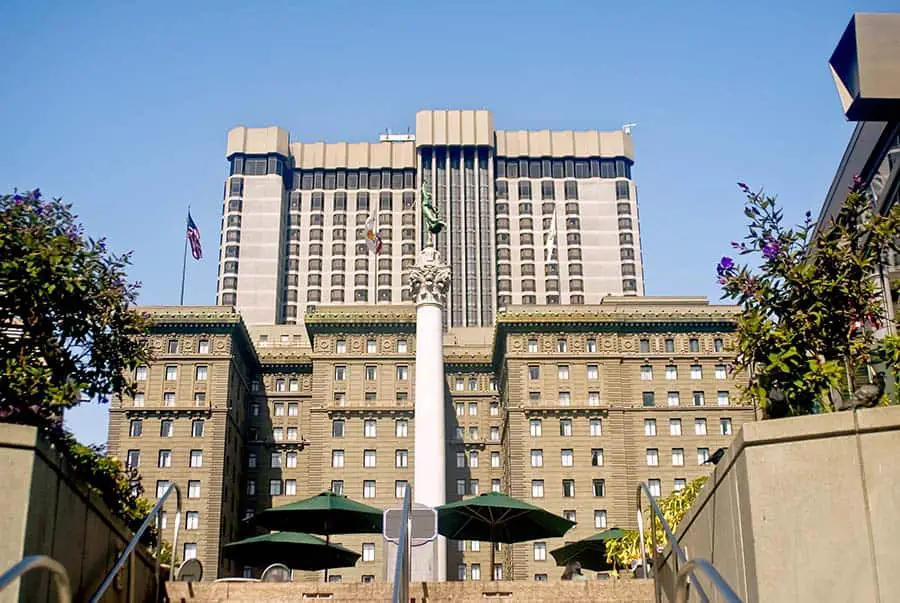 Tourists looking to explore the bustling metropolis of San Francisco will likely find their way to Union Square at the heart of the city. This upscale area is popular for tourists looking to shop at high-end boutiques or explore the urban landscape. Tourists visiting Union Square want to ensure that their family is safe during their visit. So, is Union Square safe for tourists? 
Union Square in San Francisco is generally a very safe area for tourists to visit. While violent crime is relatively uncommon, property crimes such as pickpocketing and theft do occur. However, tourists who use a bit of common sense can avoid most unsafe situations. 
Safety when visiting a new city can be a bit subjective depending on your experiences at home. If you are used to being in a major city, you're probably accustomed to the precautions required in busy areas like Union Square. For those who are not, it's essential to understand the potential dangers and how to avoid them. Continue reading for more information about the crime in San Francisco, the safety of Union Square, and how to avoid becoming the victim of crime. 
Union Square: Is it Safe for Tourists? 
The police usually separate crime into two general categories – violent crimes and property crimes. Violent crimes include those that cause physical harm (or threat of physical harm) to another individual, such as assault, murder, armed robbery, and rape. Property crime typically only involves the theft or damage to property, including arson, larceny, or motor vehicle theft. This distinction is important to understand as violent crime is generally considered more dangerous.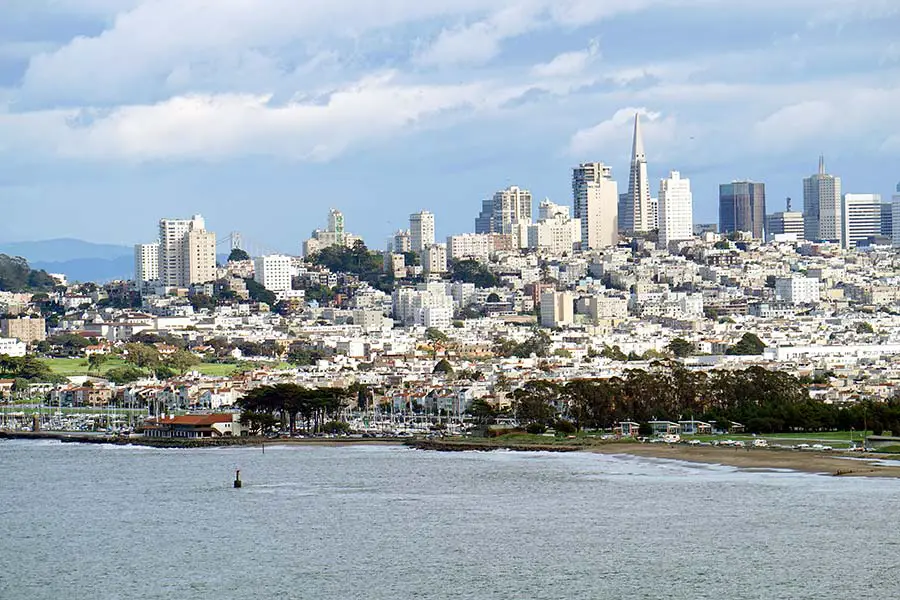 With the two types of crime combined, San Francisco ranks among the top US cities that have a high overall crime rate. However, this doesn't tell the whole story. Violent crime alone in San Francisco is relatively low compared to other major US cities. In fact, San Francisco ranks 66th for violent crime (out of the 100 most populated cities in the United States).
To put this in perspective, you are four times more likely to be a victim of violent crime in Chicago and ten times more likely in Saint Louis. Property crime is where San Francisco has a real issue, ranking 4th in the nation. Only three cities have a higher property crime rate (Albuquerque, Spokane, and Memphis). 
Geographically, the City of San Francisco is relatively small, but the crime rates can vary depending on the neighborhood. Union Square is at the heart of the city, so crime rates do tend to be a bit higher. However, this part of the city is very upscale and touristy, making it relatively safe.
The most common crimes that tourists experience in Union Square include pickpocketing, petty theft, and automotive break-ins. Fortunately, many of these types of crimes are preventable with some common-sense precautions. 
When it comes to public transportation (such as Muni and BART), crime rates are relatively low (the number of crimes reported on Muni is less than 3 per 100,000 miles of transit). For a safer option, tourists could choose to take a taxi or rideshare service (Uber, LYFT, etc.) as these don't involve interaction with the public or strangers.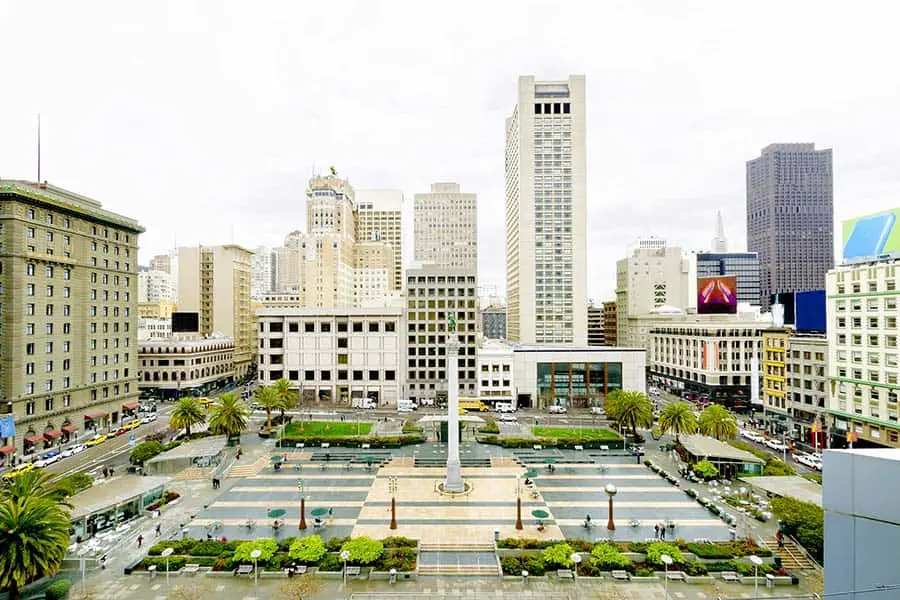 Visitors have the most trouble with break-ins of their personal vehicles or rental cars. Unfortunately, these are extremely common in and around the Union Square area. Therefore, tourists should be mindful of where they park their vehicles. Well-lit areas or parking structures with on-site security are best. Also, any valuables should be removed from the vehicle or kept out of plain sight to avoid enticing potential thieves. 
Families traveling with children might attract a little more attention from pickpockets. The reason for this is that children are a distraction. While you're busy helping your little one insert the straw into their juice box, the pickpocket can quickly swoop in and steal your belongings. Have another adult in your group keep watch over your things or make sure they are properly secured or hidden to avoid any trouble. 
Areas to Avoid When Visiting Union Square
While Union Square is pretty safe, some nearby neighborhoods should be avoided (or at least exercise an enhanced sense of awareness or precaution).
For example, adjacent to Union Square is an area known as the Tenderloin. This seedy neighborhood is considered to be one of the most dangerous because of higher violent crime rates, gang activity, and a large homeless population. If possible, it's best to avoid this area as the crime rate is about three times higher than the city average. 
Be sure to know where the boundary lies between Tenderloin and Union Square so you don't find yourself accidentally wandering into a rough neighborhood.
Other areas to avoid, if possible, include Mission, Bayview-Hunters Point, Downtown, and the Castro District. One thing to mention is that many of the neighborhoods mentioned above can be reasonably safe during the daytime. However, you should absolutely avoid these areas after dark. 
Bay Area Answers Fun Fact: San Francisco has the 14th largest police force in the United States, with over 2,300 officers.
Other Posts of Interest
Is Union Square a Safe Place to Stay?
Most accommodations in and around Union Square are perfectly safe. Crime such as room robberies are extremely rare. In addition, most hotels come equipped with adequate security measures and well-trained staff.
If you plan to stay in a vacation rental such as an Airbnb, use common sense to avoid any problems. As these accommodations are located in residential buildings, it's recommended that you don't open the door to strangers and be aware of your surroundings.
In either case, you should not leave any valuables unsecured in your room or rental; take them along with you or lock them in the hotel safe. 
Is it Safe to Walk in Union Square at Night?
Because of the number of people in and around Union Square, it is generally safe to be out after dark. At the same time, individual business hours will vary; most stores in Union Square typically close around 8 PM. However, the bars and restaurants will remain open until late into the evening.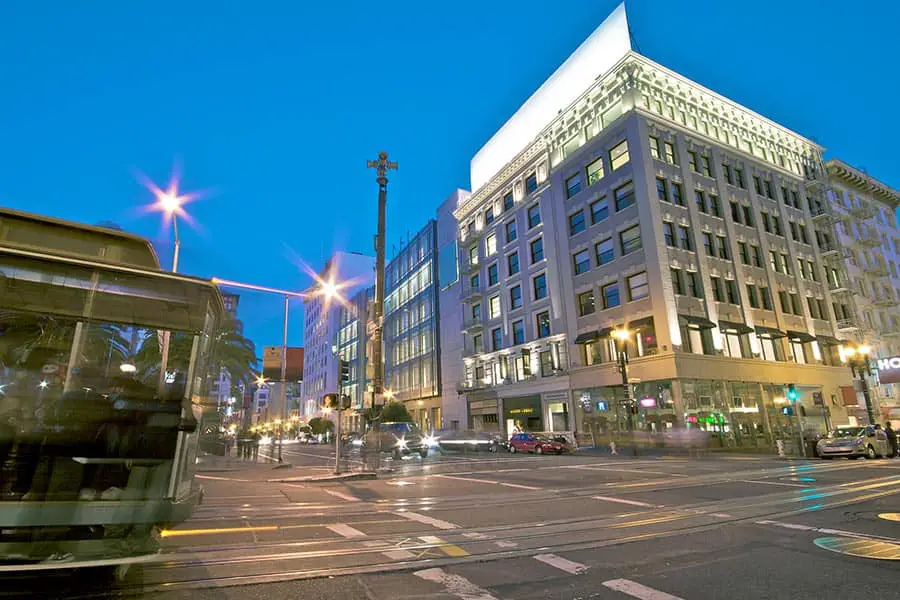 But, just like any other major city, you should take precautions at night, such as staying with a group and not wandering around in areas that are dark or appear empty of other pedestrians. In addition, tourists such as solo women travelers should be even more cautious at night as criminals may see them as potential easy victims. 
Do the Police Patrol Union Square?
There are several police stations in the vicinity of Union Square. The city supplies adequate resources since this area is a popular place for tourists who bring in about $3.5 billion to the businesses of San Francisco. Recently, the city decided to increase police presence in touristy areas (including Union Square) to help combat a spike in crime. In addition to police officers, some businesses have their own private security guards who look out for the property and the public. 
Are There Homeless People in Union Square?
Homelessness is a significant problem in the City of San Francisco. Much of this is a result of high costs of living, mild year-round weather, and decent social programs. It's estimated that there are approximately 8,000 homeless people in the city. The Market, Mission, and Tenderloin neighborhoods have the highest homeless population compared to other parts of the city. 
Union Square does see a high number of homeless people because the upscale and touristy nature of the area makes it perfect for panhandling. But, in general, most homeless people are harmless and will leave you alone. 
Staying Safe in Union Square
Fortunately, being prepared and taking some basic precautions can ensure that your family has a wonderful visit to The Golden City. Like visiting any major city, be sure to stay alert, secure your valuables, don't go out late at night, and avoid unsafe areas. Taking these precautions significantly reduces your risk of becoming a victim of crime.