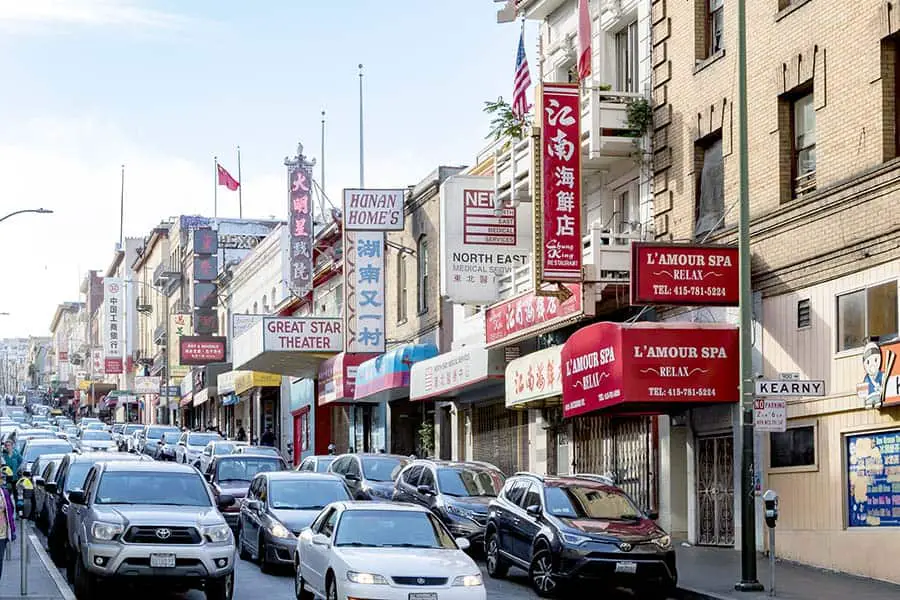 It's the age-old debate: do you need a car when you live in a densely populated city like San Francisco? If you make a list of the pros and cons of owning a car in San Francisco, the cons far outweigh the pros. The shocking lack of city parking alone is enough to have San Franciscans increasingly using alternative means of transportation to get around town. So, do city dwellers really need to own cars?
You don't need a car to live in San Francisco. Owning a car is a personal choice, and for every resident who thinks a car is an expensive hassle, there are just as many who appreciate the independence they offer. San Francisco is consistently ranked as the best city to live in without a car.
Variables like where you live and work also can determine whether owning a car in the city is worth it. Plus, in a city of sky-high rents, money put into car ownership could go towards mortgage or rent payments.
In an expensive city like San Francisco, sometimes you can't have it both ways. So, let's take a look at some of the pros and cons of car ownership in San Francisco. Then I will give you a local's perspective on why the scales tip in favor of the cons.
The Pros of Owning A Car in San Francisco
Recent data shows average car ownership in San Francisco at one car per household, and cars are still the primary way residents get around the city. Despite the hassles, many San Franciscans love the convenience a car offers. Own a car, and you're not bound to the city on weekends, especially when desirable destinations like Napa Valley, Muir Woods, Sausalito, and Half Moon Bay are less than an hour's drive from the city.
Even better, you don't have to rely on the city's public transportation systems, which can be maddingly unreliable. Many locals would rather deal with city traffic and parking than wait for buses and trains that never seem to arrive on time. Money saved on monthly commuter cards and fares can be put into fuel, maintenance, and parking, not to mention the money saved on rideshares.
Of course, many San Franciscans live in the city but work far outside of it, and for them, owning a car is a necessity as they commute to workplaces in the Peninsula and East Bay. As well, those who live in far-flung San Francisco neighborhoods like the Outer Richmond, Bayview/Hunters Point, Park Merced, and Balboa Park often need a car simply because they live far from the city hotspots.
Bay Area Answers Fun Fact: About 1,000 vehicles are bought and sold in San Francisco every day. The five most popular brands for San Francisco drivers are Toyota, Honda, BMW, Ford, and Mercedes-Benz. The Honda Civic is the city's top-selling car. Not surprisingly, smaller, more fuel-efficient models are the Bay Area's most in-demand vehicles.
The Cons of Owning A Car in San Francisco
As I said earlier, San Francisco is ranked as one of the best cities to live in without a car. Owning a car in San Francisco might strike close to the independent heart of some San Franciscans, but it also opens the door to a number of headaches. Where do we start? Let's make a list: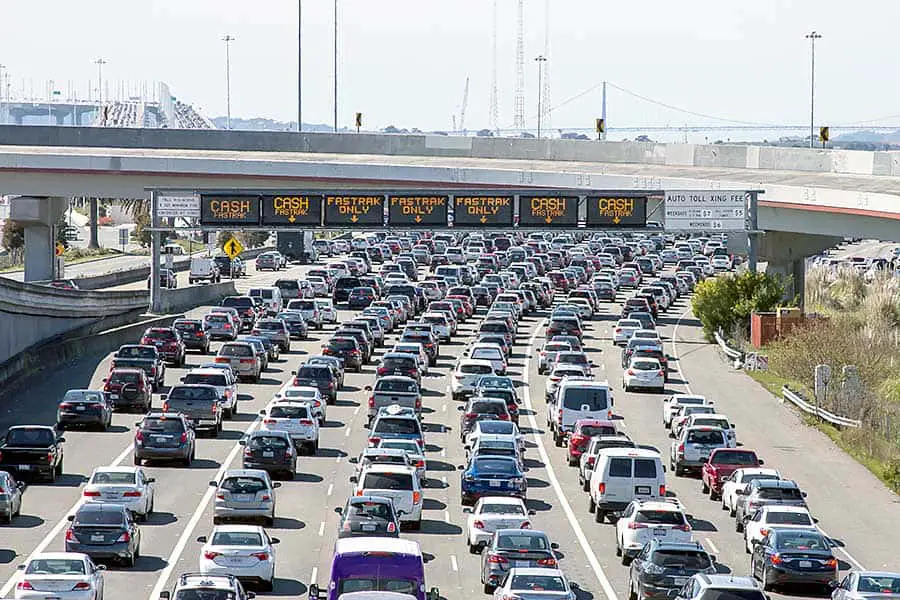 San Francisco is a Hard Place to Drive: With its steep hills, one-way streets, and heavy traffic congestion, driving in San Francisco can work your last nerve, especially if you're new to driving in the city. To learn about driving in San Francisco, take a look at my post on this very subject.
Finding Parking Is Even Harder: A serious lack of parking in both downtown and residential streets is by far the biggest source of aggravation for San Francisco's drivers. That should come as no surprise in a densely populated city like San Francisco, but even if you find one, better keep your eye on the time. At an average of $80, San Francisco's parking meter fines are the highest in the county.
Parking Is Expensive: Whether on the street or in a lot, parking in San Francisco will cost you. Metered parking rates vary by zone, but most are $2.00 and $4.50 an hour, and it can be paid with cash or credit card. Downtown parking lots charge an average maximum daily rate of $35. The max daily rate for lots in the Fisherman's Wharf area can run as high as $60.
Thefts/Break-ins: Unfortunately, car thefts and break-ins are a constant problem in San Francisco, especially in tourist-centric destinations like Twin Peaks, Lombard Street, North Beach, Golden Gate Park, and Ocean Beach. Just as a reminder, stash your valuables in the trunk when you park your car.
Other Posts of Interest:
Alternatives to Cars
They say there's a way around everything, and that includes getting around the city without a car. Like most cities, San Francisco offers so many alternative transportation options there's no need to own a car. Let's explore some of those options.
Public Transportation: San Francisco has two public transportation systems: Muni (San Francisco Municipal Transportation System) and BART (Bay Area Rapid Transit). Muni serves the city of San Francisco with a fleet of buses and light rail subway lines, while BART connects San Franciscans with East Bay destinations.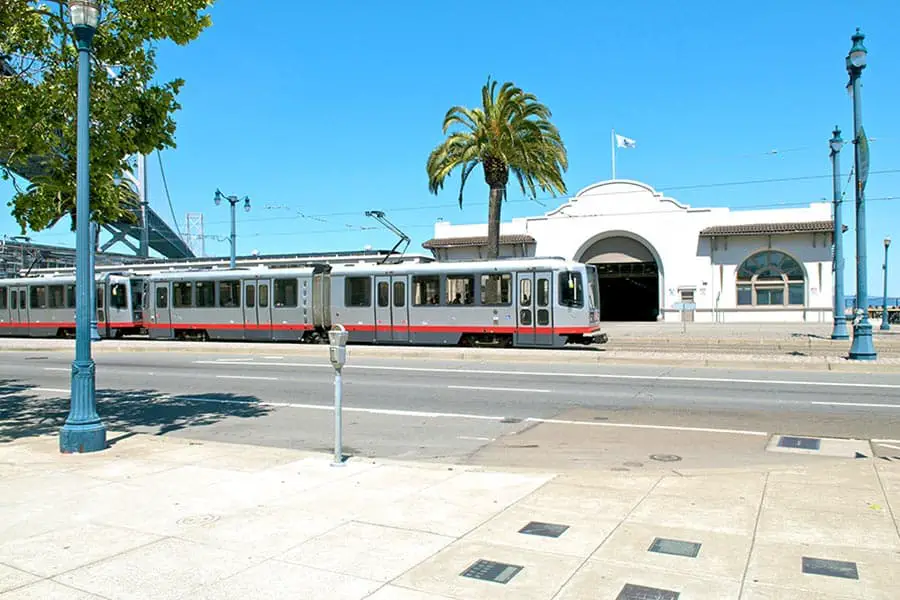 Both systems are heavily traveled, and both can have their problems with overcrowding and on-time service, especially at peak commuter hours. But ultimately, both are reasonably good at moving people around the city in a quick if not exactly efficient manner.
A single ride $3.00 Muni fare is good for 120 minutes of unlimited travel on any Muni bus or light rail subway train. BART fares are determined by destination; the further from the city you go, the more a ride will cost. Click here for a BART fare calculator.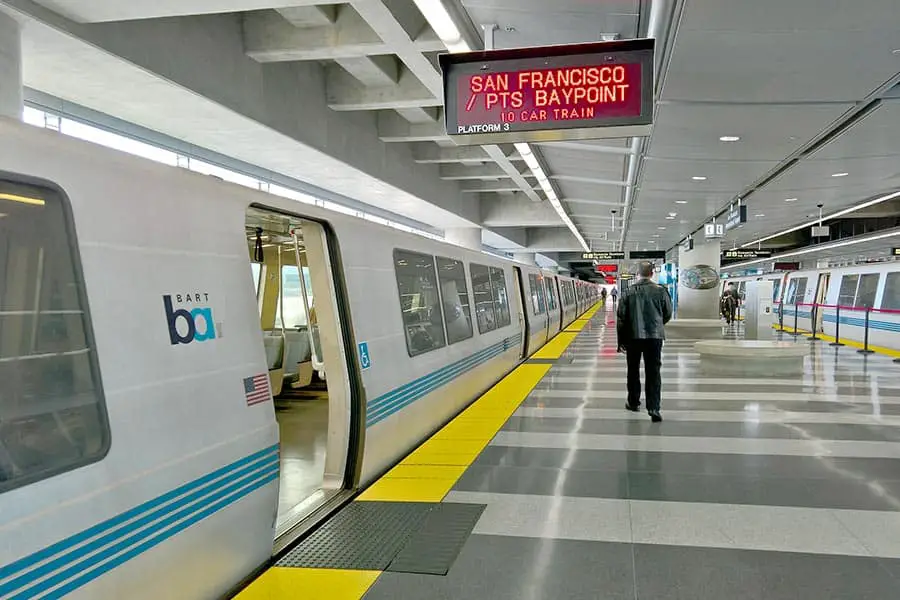 Both services accept cash payments, but a monthly pre-paid, reloadable Clipper card is the best way to pay. Clipper is accepted by all city public transit systems, including the cable car lines. A monthly Clipper card costs $81 per month and can be ordered online or bought at any number of retail locations, dedicated subway station kiosks, and self-service machines, which charge a one-time $3.00 fee.
Ride Shares and Taxis: While it's hard to remember a time without rideshare services, they now represent the best way to get to exactly where you're going in the city and beyond. Best, unlike Muni or BART, you know your driver will be on time. And lest we forget, taxis are still out there, and depending on your destination they can be cheaper than rideshares.
Friends with Cars: When you live in the city, even if you don't own a car, you probably know someone who does, and friends with cars offer a more social type of car share experience. Offer to pay for gas or float the prospect of a sweet lunch, and you can spend an afternoon running errands while spending quality time with your friend. After all, isn't that what having friends are for?
Biking/Walking: What costs less to buy and maintain a car or a bike? The answer is obvious, and that could be why San Franciscans are increasingly using bicycles as their sole means of transportation. Consistently listed in the top six of the most bike-friendly cities in the U.S., 82,000 trips are made by cyclists every day in San Francisco.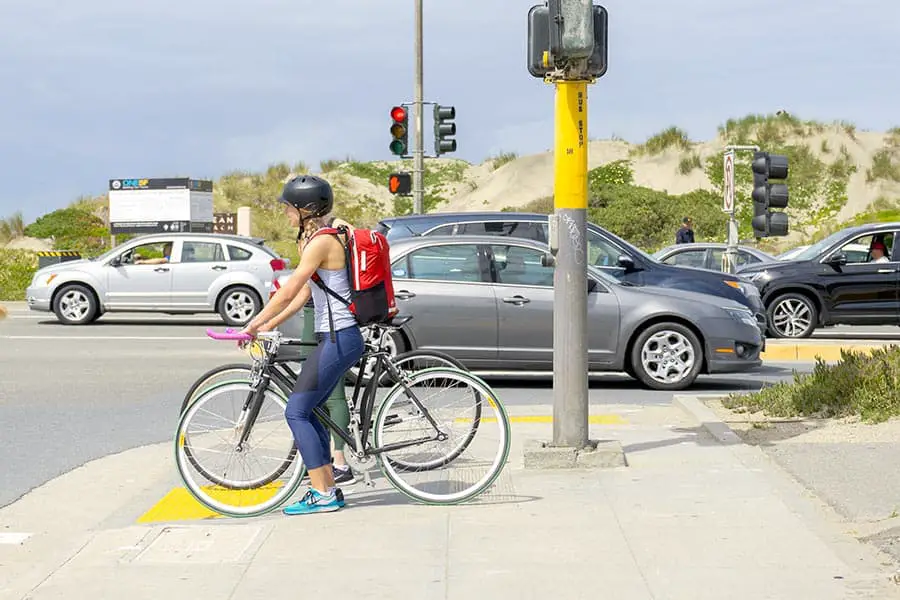 It helps that San Francisco is a bike-friendly city with 448 miles of protected bike lanes that the city plans on doubling in the next few years. At 4.3%, the city also has the fourth-highest percentage of commuters who bike to work, which means that every day is Bike To Work Day in San Francisco.
Other Options: In a city where anything goes, San Franciscans often get creative with their modes of transportation. So, it's not unusual to see Segways, skateboards, e-scooters and e-bikes, rollerblades, and roller skates on city roads and sidewalks. If it has wheels, San Franciscans will find a way to make it work.
A Local's Perspective
Let me give you a perspective on the experiences of someone who lives in San Francisco, who doesn't own a car. My friend, who resides in the Twin Peaks area, donated his car to charity a few years after moving to the city in 2003, and he says he has not missed it at all.
Since then, he said he really likes the fact that money isn't going out to pay for car insurance, repairs, or bridge tolls, and he loves not having to deal with parking, break-ins, or San Francisco's sky-high gas prices.
Public transportation, rideshares, and walking get him to where he needs to go, and he rarely feels like not having a car hampers his ability to get around. When I talked with him just the other day, he said, "not having a car gives me a greater feeling of being a real San Franciscan!"
Wrapping It Up
While many San Franciscans don't see the need to own a car, a car is necessary for others. So, you do actually need a car to live in San Francisco? The answer is no. You don't need a car to live in San Francisco, and there are plenty of options available to get to your destination, so car ownership is a purely personal decision.