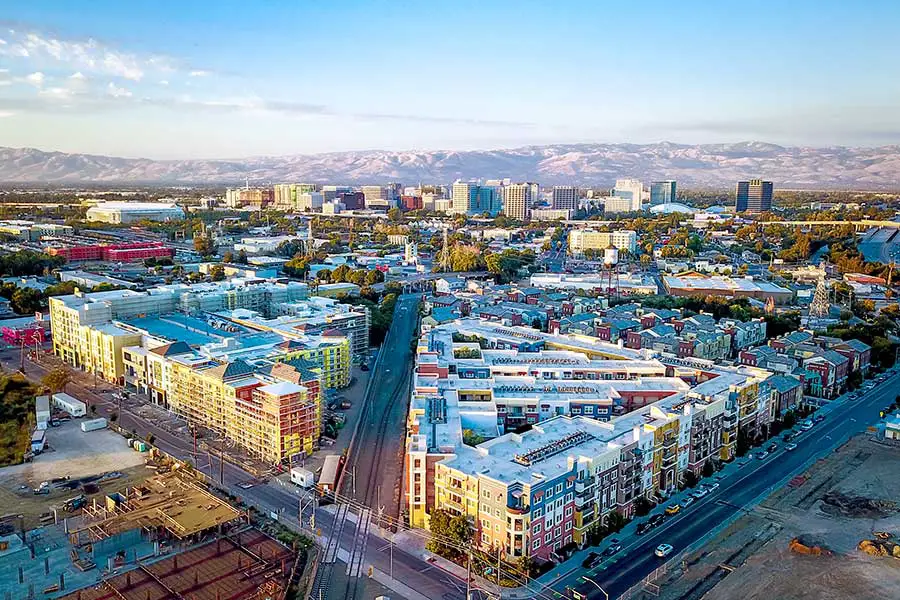 When most people think of visiting California, they imagine Los Angeles beaches, San Francisco's cityscape, or the rolling hills of Wine Country. These are all great incentives to make the trip, but there are plenty of other hidden gems across the state, such as the technology hub of Silicon Valley — San Jose. But is San Jose worth taking the time to visit?
San Jose is an amazing city, it is the center of the tech industry, and it is absolutely worth adding to your Northern California itinerary. The metropolis is easily accessible and jam-packed with cultural events, shopping, historic sites, parks, and museums that the whole family will enjoy.
There are so many things to do in San Jose that you will want to carefully evaluate your options and pick the activities that are just right for you and your family. Continue reading for a list of the top things to do in San Jose and tips for making the most of your visit.
San Jose – Things to See and Do
San Jose is the cultural and financial hub of Silicon Valley. Situated along the southern shores of San Francisco Bay in Santa Clara County, the San Jose metropolitan area is home to about 2 million people.
While most people are familiar with the more popular City of San Francisco, San Jose has more people and is ranked 3rd in California and 10th in the United States by population. The San Jose metropolitan area is also one of the most wealthy and affluent areas in the entire world and would rank 3rd based on GDP per capita.
Not only is the city a popular place to live and work, but San Jose also offers visitors lots of fun activities, including parks, shopping, museums, and other attractions. You could easily spend a week or more in San Jose and not run out of exciting things to do.
Shopping Santana Row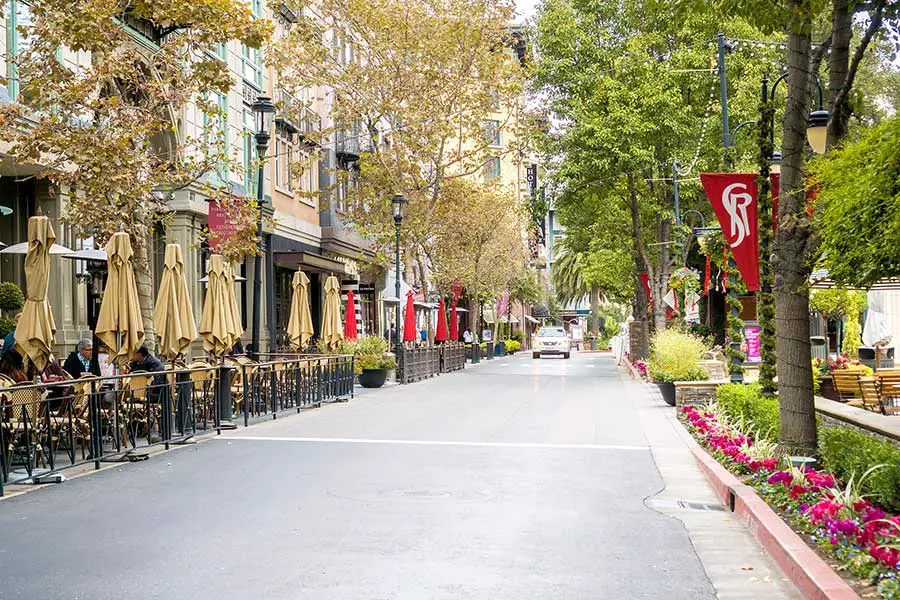 Santana Row is one of the top-ranked places to visit in San Jose. The Row is a trendy, walkable shopping district near downtown that contains about 50 high-end shops and boutiques and about 30 restaurants from casual to fine dining.
The neighborhood is designed to have a European feel. Even if you don't plan to shop, it's a great place to go for a stroll, especially if you have a dog, as many restaurants have outdoor patio seating. In addition, Santana Row hosts many events, including concerts, live performances, and a weekend farmer's market.
Winchester Mystery House
The Winchester Mystery House is located near Santana Row at 525 S. Winchester Blvd. This unique and mysterious mansion is famous for its strange architectural features and massive size. The house was acquired in 1884 by Sarah Winchester, and the bizarre construction on it continued until she died in 1922.
Rosicrucian Egyptian Museum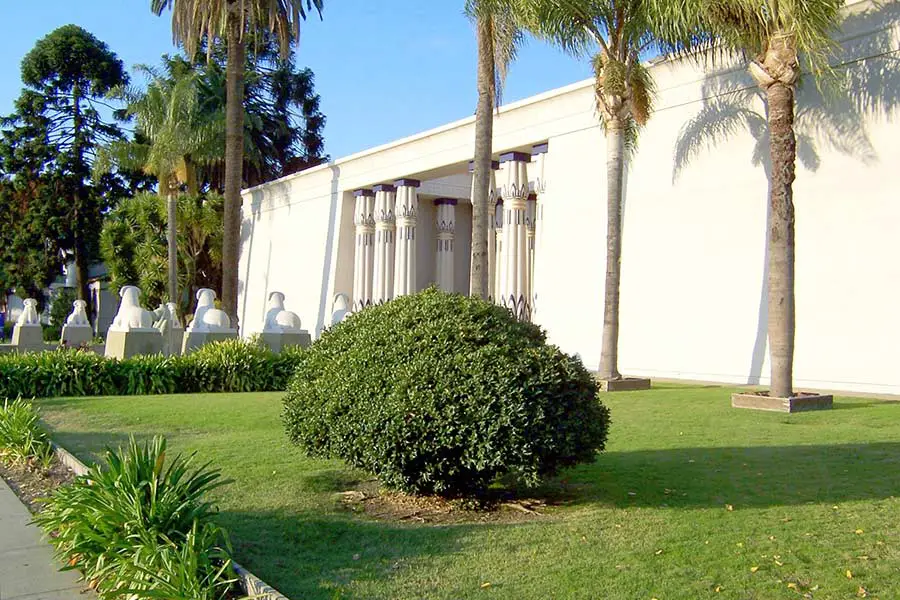 The Rosicrucian Egyptian Museum houses the most comprehensive collection of Egyptian artifacts on the West Coast of the United States. The museum is a perfect destination to learn about early Egyptian life, the Egyptians' beliefs about the afterlife, and the rulers and religions that shaped the region's history.
The museum has many examples of mummies (including humans and animals). Visitors can even explore a replica of a stone-cut tomb complete with traditional artwork and hieroglyphics to get a real sense of how the Egyptian's treated their dead.
Children's Discovery Museum of San Jose
If you are making the trip with the kids, the Children's Discovery Museum of San Jose will make a great addition to your itinerary. The museum has a wide range of displays and activities that teach kids about science, history, and technology through play and interactive exhibits.
For example, the museum has a two-story-tall air maze built from pneumatic tubes. Kids can place colorful balls and objects in the tubes and learn about the effects of air currents as they dart through the tubes. The museum is best suited for children under the age of 12. Older kids may prefer The Tech Interactive — a science and technology museum.
Bay Area Answers Fun Fact: San Jose's full name used to be El Pueblo de San Jose de Guadalupe. The name was shortened when the city was incorporated in 1979.
Other Posts of Interest
Watch the San Jose Sharks
Sports fans won't want to miss the excitement of an NHL hockey match at the SAP Center in San Jose, home to the San Jose Sharks. The season runs from January to June each year. This venue is also used for concerts, MMA fights, and other shows in the offseason, so be sure to check out the SAP Center's events calendar.
San Jose Museum of Art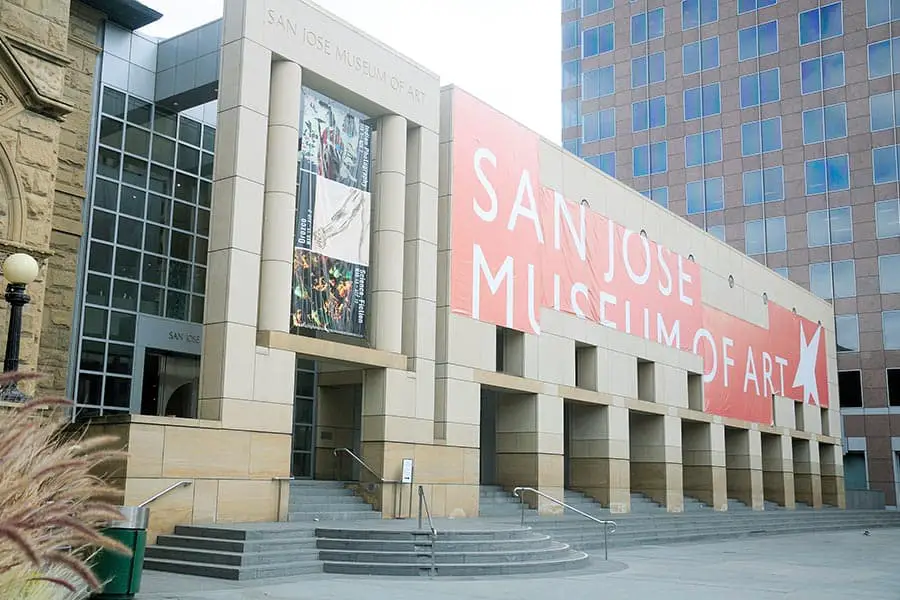 The San Jose Museum of Art (SJMA) is a modern and contemporary art museum that is located downtown. The museum hosts over 2,500 works of art, emphasizing West Coast artists of the 20th and 21st centuries. The museum changes its art displays frequently, so you should check out their website for a list of the latest exhibits.
Municipal Rose Garden
Municipal Rose Garden is considered one of the most impressive rose gardens in the United States. Once a prune orchard, the 5 ½ acre garden features over 3,500 plantings with 189 varieties of roses. Although May is the best month to visit, visitors can see roses in bloom throughout the year due to the mild climate of Northern California. This rose garden is free to visit and just a short walk from the Rosicrucian Egyptian Museum.
California's Great America
Located just 15 minutes from San Jose, California's Great America theme park is the perfect place for a day filled with fun and thrilling rides. This 112-acre amusement park has over 40 rides, including nine roller coasters. Most notable is Gold Striker, the tallest (108 feet) and fastest (53.7 miles per hour) wooden roller coaster in Northern California. Gold Striker has also been ranked among the top 10 wooden coasters in the United States, according to Amusement Today magazine.
Cathedral Basilica of St. Joseph
The Cathedral Basilica of St. Joseph is an iconic building in San Jose. The original structure was built in 1803 but was destroyed and rebuilt multiple times (five times to be exact) due to damage from fires and earthquakes over its history. The current version of the cathedral was completed in 1877. If you are interested in architecture and history, tours are available.
Alum Rock Park
One of the favorite outdoor spaces for locals is Alum Rock Park. This park is the oldest municipal park in California and covers an area of 720-acres. Throughout the park, you'll see beautiful wooded areas and flowing streams. Pack comfortable shoes to walk or hike some of the 13 miles of trails. Most of the park is relatively flat, but there are some more strenuous hikes (South Rim Trail and North Rim Trail) that offer amazing views of Santa Clara Valley.
Kelley Park
Kelley Park is also very popular and is full of trails, gardens, and a small amusement park and zoo for the kids. This park is an excellent place for an afternoon picnic or to give the kids a chance to burn off some energy.
The Japanese Friendship Garden is a six-acre section of Kelley Park that features the traditional elements and structures found in a Japanese garden. The Koi fish in the pond was a gift from San Jose's sister city of Okayama, Japan.
Happy Hollow Park & Zoo is a 16-acre area of Kelley Park with dozens of animal species, including monkeys, reptiles, and large mammals like jaguars and red pandas. The amusement park area has a handful of rides (mainly for young children). If you are traveling with older kids, you might consider California's Great America instead.
Japantown
Japantown is one of the last three traditional Japanese cultural communities in the United States. This area which is located a short walk from city hall and covers about a dozen city blocks is an excellent opportunity to experience authentic Japanese culture or food.
Is San Jose Safe for Tourists?
When compared to San Francisco and Oakland, San Jose is significantly safer in terms of violent and property crime. However, visitors should remember that they are still in a major urban area. Tourists may occasionally fall victim to petty crimes such as pickpockets. Be sure to constantly be aware of your surroundings and conceal any valuables, especially in a parked vehicle.
Getting to San Jose
The City of San Jose has a great airport. Unfortunately, many visitors don't realize this and make the mistake of flying into San Francisco (SFO) or Oakland (OAK). San Jose International Airport (SJC) has many direct flights from major airports across the United States and international connections from Europe and Asia.
If you do arrive from San Francisco or Oakland, you can take BART and connect to the Altamont Corridor Express (ACE). Additionally, you can rent a car and drive from anywhere in the Bay Area.
Make San Jose a Part of Your Next California Visit
Whether you are looking to expand a trip to San Francisco or plan to visit San Jose on its own, the hub of Silicon Valley has dozens of activities that the entire family will love. Packed full of parks, museums, and amusement parks, you should consider San Jose your next vacation destination.