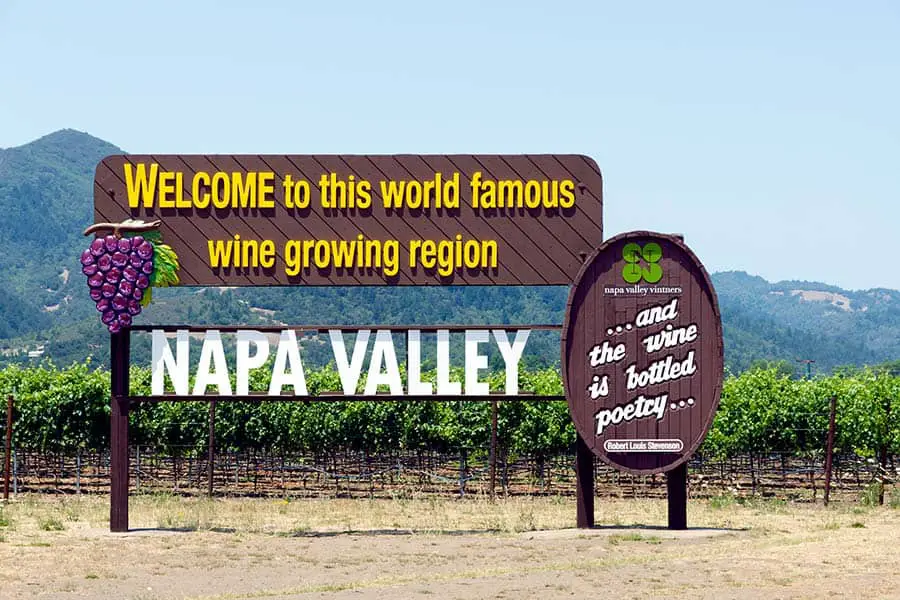 Napa Valley is known around the world for its fantastic selection of wines. Located just over an hour from the City of San Francisco, Napa Valley is home to nearly 400 wineries making up about 43,000 planted acres of vineyards. For tourists visiting the San Francisco area, a tour to Wine Country may be the perfect addition to your itinerary, but how much will one set you back?
You can expect to spend between $125 to $200 per person for a Napa Valley wine tour. There are a wide variety of tours, which means that the price will vary depending on the time of year, duration of the tour, the number of wineries visited, transportation, and included food.
There is a lot more to know about taking a tour of Napa Valley. Continue reading to find out the best time to visit, how to arrange a tour, and what to expect.
How Much Does a Napa Valley Wine Tour Cost?
Wine tours to Napa Valley offer a lot of options and variety. Whether you are looking for a quick preview into Napa Valley culture, a multi-day excursion, or a unique experience, there is something available for everyone.
The typical wine tour will cost $125 to $200 per person and include ground transportation, snacks, and wine tasting fees. At the wineries, you'll typically participate in wine tasting (of 5 or 6 different wines) and learn about the history of the vineyard or winemaking process. At some vineyards, you may even get a quick walking tour of the facility or vineyard.
Some tours may offer extras such as a complete meal or picnic or pick up and drop off at your San Francisco hotel. Check out the tour company's website to see the itinerary and a list of included items. Some itineraries even make quick stops at famous landmarks such as the Golden Gate Bridge.
Food, bottles of wine (beyond the tasting flight), and gift purchases are excluded from the price of the tour. Tips are also not covered in the cost of the tour. While tips are not required, they are appreciated by the winery staff.
Is There an Age Requirement for a Wine Tour?
Most Napa Valley wine tours do not have an age limit. However, you do have to be at least 21 years old to purchase and consume alcoholic beverages.
Can You Bring Children on a Napa Valley Wine Tour?
Most wineries understand that people will likely have the kids in tow when vacationing in California. For this reason, many wineries welcome visitors with children. Check with your tour company or your selected wineries in advance to see if there are any restrictions. In many cases, wineries have special activities for children, such as grape juice tasting.
If you are worried about the tour cost, keep in mind that most tours don't charge full price for children. Most of the time, you can expect to pay about half an adult fare. The lower cost for children is because the tour company doesn't have to pay for the various tasting fees.
A day full of wine tasting and other adult activities can be boring for the kids. To make the visit memorable, plan to visit kid-friendly options like the Napa Valley Wine Train or Castello di Amorosa which is modeled after a 13th-century castle.
Bay Area Answers Fun Fact: Although there are a few dozen varieties of grapes grown in Napa Valley, Cabernet Sauvignon makes up about 40 percent of the annual crop.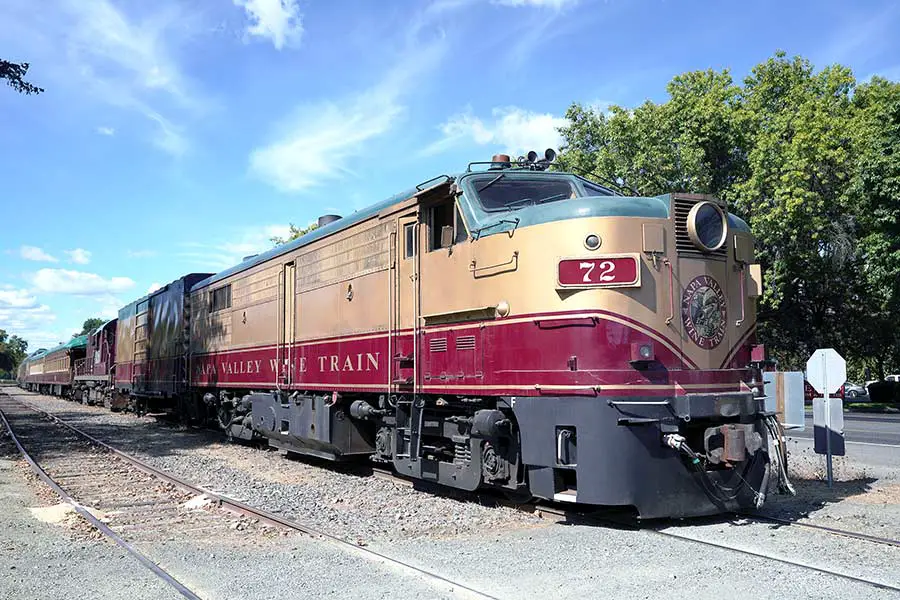 How Much Time Should You Plan for the Wine Tour?
The duration of wine tours varies from a few hours to multiple days. If you are traveling from the City of San Francisco, you can expect a full day (between 6 to 8 hours). For a full-day itinerary, you will likely visit multiple wineries. Each stop will last about 45 to 90 minutes before you move on to the next destination.
Are Napa Valley Wine Tours Handicap Accessible?
Most tour companies will identify which tours are handicap accessible and which are not. Be sure to go through the information related to the specific tour to confirm accessibility. If the listing doesn't specify, call the tour company for more details.
How Did Napa Valley Become Famous?
The wine culture of Napa Valley goes back over 150 years. The area first started producing wine in the mid-1800s when settlers discovered that the valley had several microclimates perfect for growing grapes.
The sleepy region was relatively unnoticed until the 1970s when Napa Valley winemakers took the world by storm in a French wine competition. Until that time, European wines were considered to be superior to any other product on the planet. The competition was a blind tasting, so the judges didn't know which wine was which. To everyone's surprise, the Napa Valley wines dominated in every category.
Today, the region is a hotspot that generates over $2 billion in tourism revenue from visitors looking to enjoy delicious food and wine and escape the hustle and bustle of San Francisco.
Other Posts of Interest
Wine Tasting Etiquette – What to Wear and Where to Spit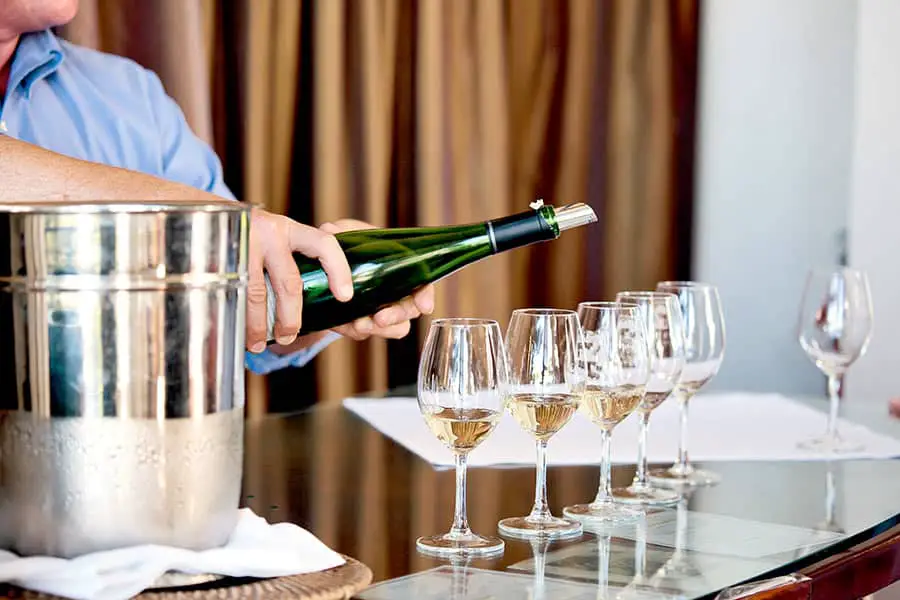 Bay Area Answers Fun Fact: Enotourism is the proper name to describe tourism for the purpose of tasting, consuming, or purchasing wine.
When visiting Napa Valley wineries, there are a few basic rules of etiquette that you should follow.
First, visiting Napa Valley is intended to be an elegant experience. You will be visiting some fine establishments, so you want to dress the part. It's frowned upon to show up dressed as a tourist in swim trunks and flip flops. Tour guests should dress up a little. Dresses, slacks, dark washed jeans, and nice shirts or polos are ideal. Be sure also to wear comfortable shoes as you may do a little walking during your tour.
The purpose of wine tasting is to enjoy the scents and taste of the wine. Tasting is not the time to overindulge. Guests who can't control their behavior or consumption may be asked to leave the winery. This disruption not only ruins your experience but also for your fellow tour companions.
How do you taste dozens of wines without getting intoxicated? You spit it out. Most people consider spitting disgusting and rude behavior. When attending a wine tasting, this is not only acceptable but is encouraged. The reason for this is that as you drink, you lose your ability to taste and enjoy the wine properly. Most wineries supply a special bucket or container for spitting wine into. If you don't know where to find it, just ask.
What is the Best Time of Year to Visit Napa Valley?
California is known for having a mild, Mediterranean climate all year long. No matter what season you schedule your trip, you are sure to have a great time. That being said, there are some times of the year when visiting Napa Valley is more popular.
Harvest season is the peak time for tourists. The vineyard harvests run from August to October. This period is a great time to see the vineyard staff hard at work. These are some of the warmest months and have the longest periods of daylight. But don't forget that August is the wettest month for Napa Valley, so be sure to check the weather and pack an umbrella.
In addition to the vineyards, Napa Valley is known for its beautiful views and landscape. Springtime is the second-best time to visit when the hills are bursting with lush green and flowers. The weather will be a bit chillier, with daytime temperatures in the 50s and 60s. Visitors should dress in layers and pack a jacket.
If you are looking to visit Napa Valley on a budget, you should visit during the winter months (November through February). This time is a great way to experience Napa Valley without the crowds of tourists. During this time, wineries, tours, and hotels are the cheapest.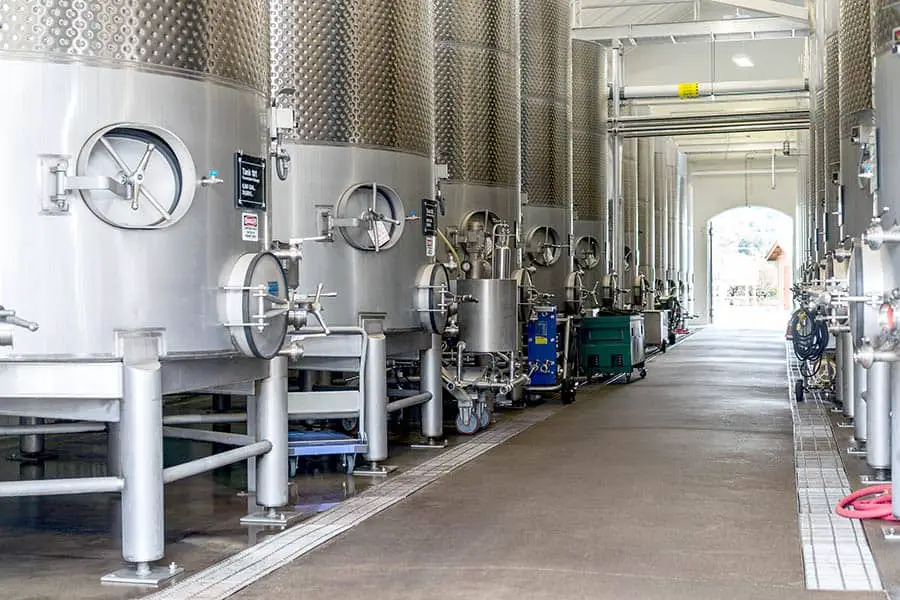 Do You Need Reservations for a Wine Tour?
If you are staying in the Bay Area, you will likely have the opportunity to jump on a last-minute tour. However, it's recommended not to leave your trip itinerary to chance. By booking ahead of your trip, you will guarantee your spot and get the exact itinerary that you want.
How Far in Advance Should You Book Your Tour?
With approximately 4.5 million people visiting Napa Valley each year, tours will fill up quickly during peak season. It's recommended that you book peak season tours 3-4 months in advance.
Can You Experience Napa Valley Without a Tour?
Absolutely! You don't have to go on a tour to visit Napa Valley. However, there are some pros and cons to going it alone. The best thing about creating your itinerary is that you get to see the exact locations you want. You don't have to stick to the 4 or 5 wineries on the tour itinerary. This option is great if you already have a few favorite venues.
While you can create your own wine road trip, there is a risk of impaired driving. Even with spitting out the wine during a tasting, you can still get alcohol in your bloodstream from what is absorbed in your mouth or swallowed over multiple tastings. With a tour, you will have a designated driver.
The other concern is the cost. Wine tasting fees typically range from $20-$40 per person per winery. These tasting fees can add up quickly and easily be equal to the cost of a tour.
Making the Most of Your Wine Country Adventure
When planning your trip to Napa Valley, be sure to compare the various tour packages to get the most value for your money. In many cases, tour companies have different pricing depending on the itinerary, dates, or items included.
Another point not to forget is that California Wine Country is enormous. There are other options in the San Francisco Bay Area. Despite its popularity, Napa Valley only accounts for 4 percent of the wine produced in California. Don't forget to check out other nearby regions when visiting San Francisco, including Sonoma County and Santa Clara Valley.