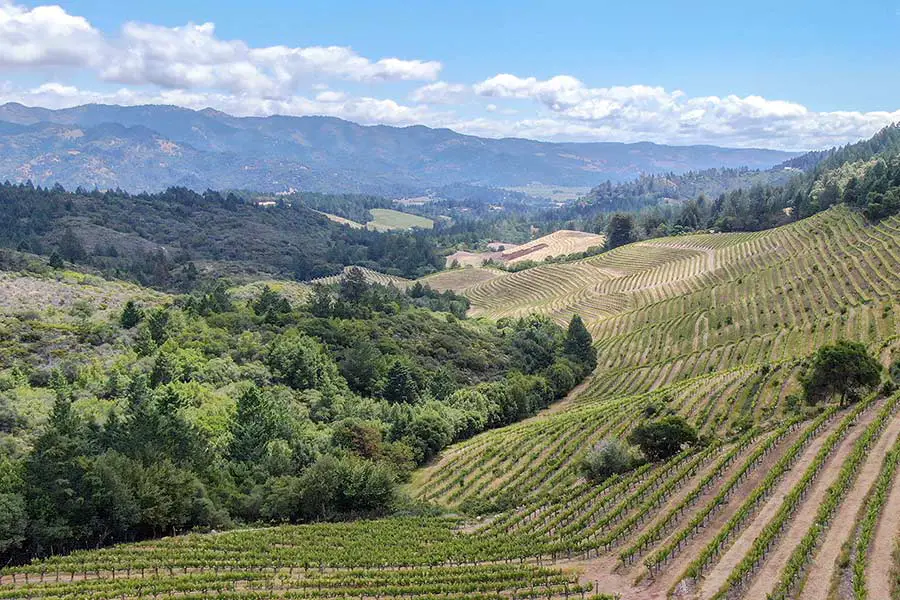 California is home to one of the most famous wine-producing areas in the entire world. Within Wine Country, a handful of key areas are most popular with tourists looking to experience fine wine and food. The two most known are Napa and Sonoma. For budget-conscious travelers, the question is, is it cheaper to stay in Napa or Sonoma?
When visiting wine country, Sonoma is more laid back and tends to be the cheaper option when it comes to accommodations, food, and other activities. However, despite the lower price point, visitors to Sonoma can still experience the quality of the nearby, prestigious Napa Valley.
Before planning your trip to California's Wine Country, you should consider all of your options to make sure that you are getting the best experience without breaking the bank. In this post, we'll cover the differences between Napa Valley and Sonoma and how to save money on your next trip.
Is it Cheaper to Stay in Napa or Sonoma?
Napa Valley, located an hour and a half north of San Francisco, covers the footprint of Napa County, which is nearly 800 square miles. There are more than 375 wineries in Napa County alone.
Being the name that is often found on the side of high-end bottles of wine, staying in Napa Valley is more expensive than in other areas. As a result, many tourists who visit Napa Valley tend to stay in or around the City of Napa (not to be confused with the term Napa Valley which refers to the whole region around the City of Napa).
Despite being world-famous, Napa Valley only produces about 4 percent of the wine in California. So that means that visitors have lots of other cost-effective options when visiting California Wine Country.
Sonoma, which is about 15 miles to the west of the City of Napa, is a great alternative. Sonoma is a smaller, more relaxed city (with a population of 11,000 compared to 80,000 in Napa). You'll have access to many of the same amenities, vineyards, and activities while spending less money.
Bay Area Answers Fun Fact: If California were a country, it would be the fourth leading wine-producing country in the world after France, Italy, and Spain.
While staying in Sonoma can be cheaper than Napa, your itinerary will significantly impact your overall cost. Sonoma has its fair share of high-end hotels and wineries, so your budget might be dependent on your personal preferences. However, you can easily spend more on a Sonoma trip by selecting the top accommodations available.
Lodging
There are many options for lodging in both Napa and Sonoma, including hotels, upscale resorts, and vacation rentals (Vrbo and Airbnb).
In general, accommodation in Sonoma can be about 10 percent cheaper than in Napa Valley. In either case, you can get the best deal by visiting in the off-season (between December and February). During this time, there will be fewer tourists. However, keep in mind that the temperatures can be chillier, and you can expect more rain.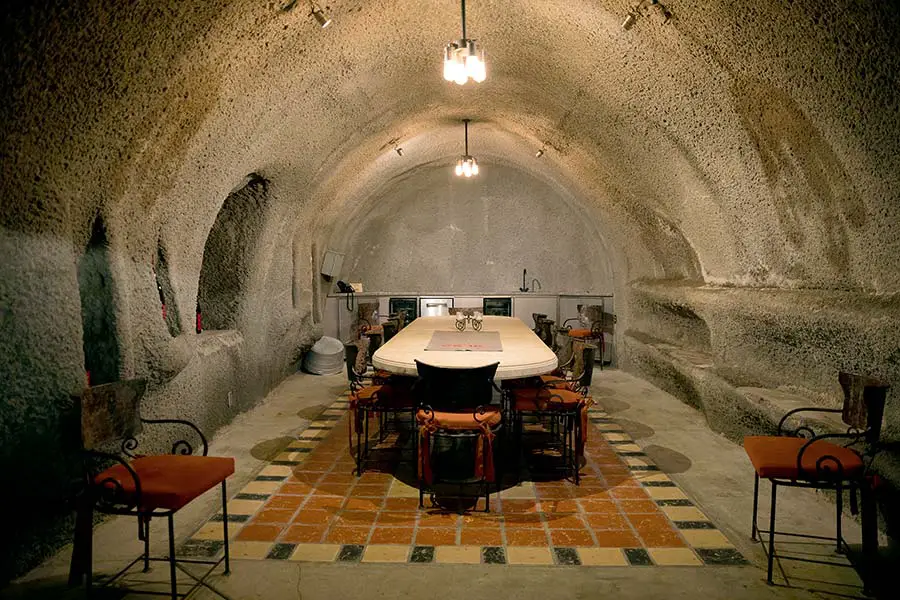 Food
What would be great wine without fantastic food to pair with it? No matter which area you pick, Napa and Sonoma both have world-class cuisine.
Napa is home to six Michelin stars, and Sonoma has three Michelin stars. Because Napa is more popular, visitors can expect to spend more on food overall.
On the other hand, Sonoma is a little cheaper and has more boutique, family-run restaurants and wineries that must be more aggressive with their pricing to compete with the major players in the area.
For example, The French Laundry is one of the most prestigious restaurants in Napa Valley. This three-star Michelin restaurant can cost approximately $350 per person. However, budget travelers can still find great food options without having to spend a ton of money.
Many wineries have rustic menus that feature fresh, local ingredients. On average, tourists can expect to spend about $50 per person each day on food. This budget will be slightly cheaper in Sonoma, but about the same.
The best way to save money on food is by selecting items from tasting and pairing menus and sharing with your party. Things such as appetizers, cheese, fruit, and meat selections pair well with wine and are pretty filling. You don't have to sit down to a full meal in most cases.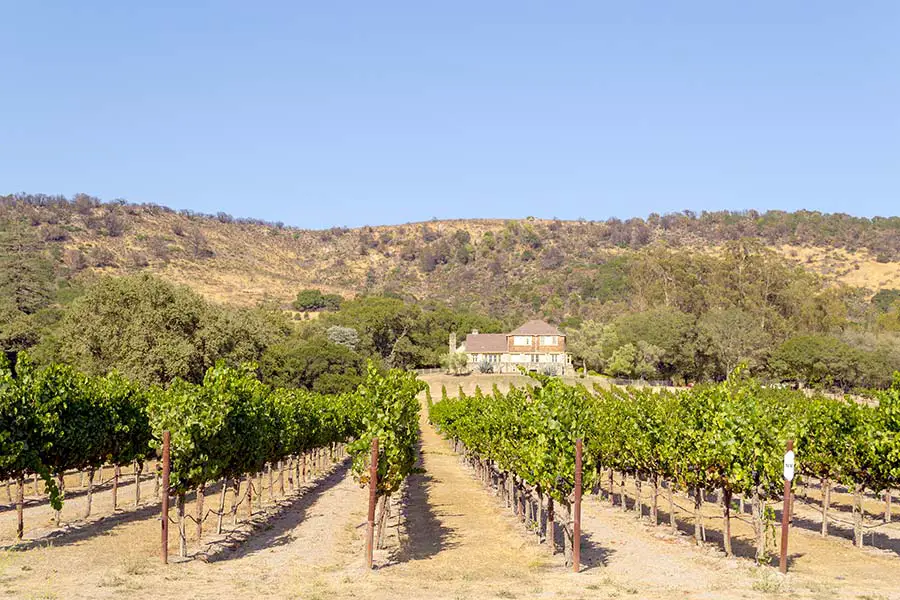 Other Posts of Interest
Transportation
Both Sonoma and Napa Counties have small municipal airports, but they have fewer flights and can be expensive to fly in and out of.
Since most Wine Country visitors arrive through the major airports in San Francisco (SFO) and Oakland (OAK), getting to both Napa Valley and Sonoma will require transportation.
Both Sonoma and Napa have an urban center with easy walkable (and bikeable) access to dozens of restaurants and wineries. So if you stay in one of these areas, you might not need a car once you arrive. However, this could limit your trip to some vineyards, and you can find more affordable accommodations outside the city limits.
Since Sonoma and Napa are only 15 miles apart, you can easily stay in cheaper Sonoma while still getting to experience the luxury of Napa during your trip. Just be sure to have a designated driver for safety. Don't worry, services like Uber and LYFT are easily accessible in both areas.
Unless you are within driving distance of Wine Country, you will likely be flying into California from another state. This cost will vary depending on where you live.
For example, flights from Columbus, Ohio, during the month of September will cost around $400-$500 round trip to the airports in Sonoma or Napa. However, a flight for the same dates would cost $275-$300 if you chose to fly into San Francisco or Oakland. While this is cheaper, you will need to weigh your transportation options between the airport and your Wine Country accommodations.
There are two main options for transportation to Wine Country from the major airports. The most popular option is to rent a car. A car rental will cost you $30 to $40 per day (plus fuel).
It is possible to take public transportation by using a combination of BART (Bay Area Rapid Transit) and bus routes. This option can be more affordable than a rental car at $10-$15 per person (one way). However, keep in mind that the trip can take 2.5 to 3 hours.
Renting a car can help eliminate the need for public transportation or rideshares when you arrive. Overall, local transportation in Sonoma and Napa will cost about the same.
Entertainment
If you are traveling with children or need a break from the steady flow of wine, there are plenty of other activities in Napa and Sonoma that don't involve drinking. Both areas also have golf courses, train rides, hiking trails, concerts, spas, and other fun activities.
The price for activities between the two areas is relatively similar. However, some things in Sonoma may be a little cheaper. For example, a hot air balloon ride will cost between $250 to $275 in Napa, while the same trip in Sonoma will cost between $235 to $250.
Another popular activity in Napa is the Napa Valley Wine Train. The train typically costs $350 to $400 per person. Sonoma doesn't have a train, but they do have a wine trolley that makes stops at several wineries along the way. The cost for this is between $250 to $300 per person.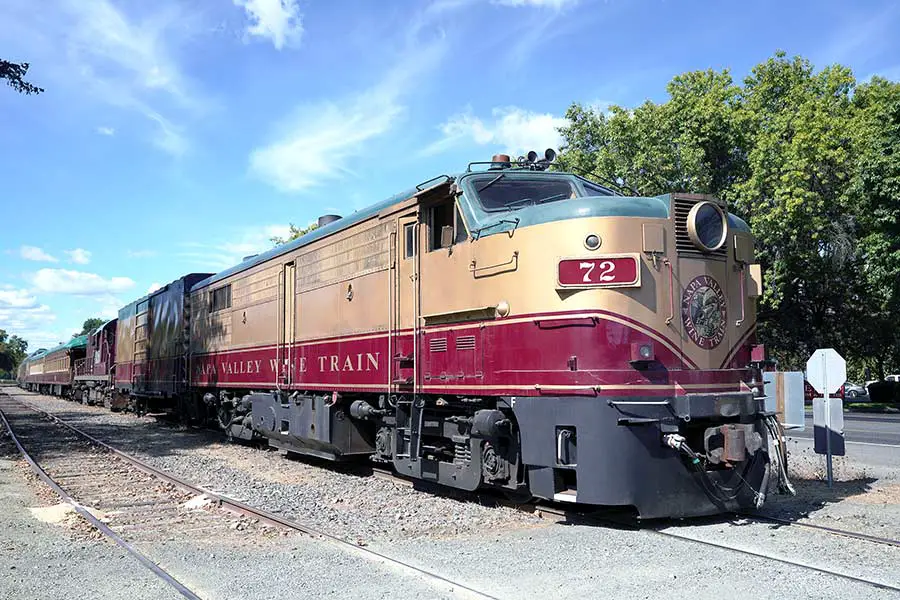 To save the most money, be sure to shop around for activities. It is essential not to base your decisions on cost alone. Some of these activities and tours may appear more expensive, but they can include bonuses like wine tastings, transportation, or meals.
Wine Tours
If you are visiting Wine Country for the first time, it can be overwhelming trying to decide what to do and where to go. Wine tours are more popular for people who are staying in San Francisco (or another major city) and want to have a full-day experience in Wine Country.
Booking a wine tour is an excellent option since it has a pre-scheduled itinerary. 
In most cases, wine tours include:
Transportation to and from your hotel (or another central location).

Visits to several wineries.

Meals for one price per passenger.
It's a great way to get a sampling of what the area has to offer.
Tour costs to Napa and Sonoma are about the same price and, in many cases, pass through both cities. Therefore, you can expect to spend between $150 to $250 for a full-day tour. Of course, this cost will vary based on the itinerary you select.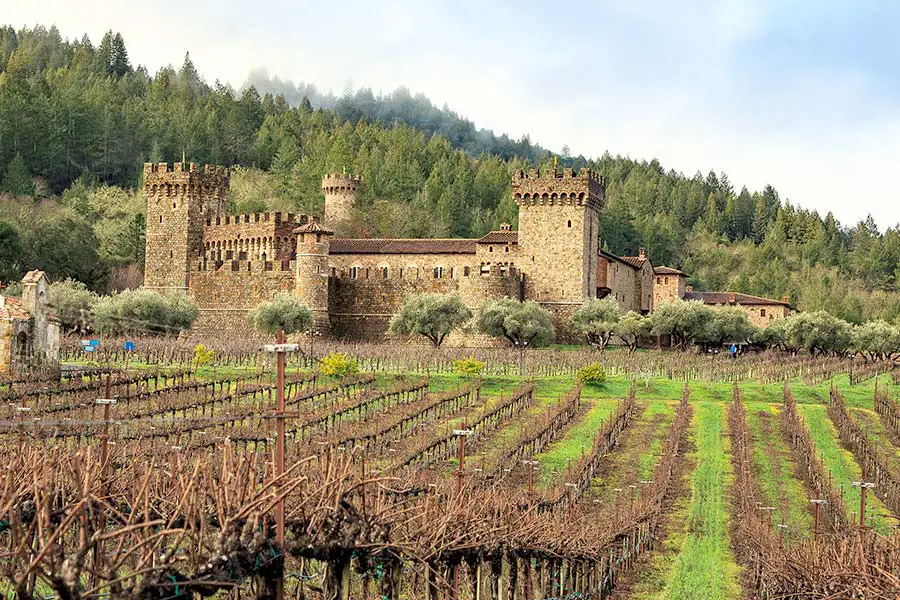 Vacation Packages
If you want an extended stay in Wine Country, you might consider booking a vacation package.
A vacation package combines your accommodation and transportation with amenities such as private wine tours, tastings, and activities such as tickets on the Napa Valley Train. You can book these vacation packages with a travel agent, direct with the hotel, or a travel website (like Expedia or Costco).
In most cases, booking the package together is about 20% to 30% cheaper than booking separately. For example, a vacation package through Costco for a week in September for two people will cost between $3,500 to $5,000. This price includes all flights, a rental car, and hotels.
Best Money-Saving Tips
Do the Math

 – Depending on how many people are in your party 

some options might be cheaper than others.

 For example, it might be more affordable for a couple to fly directly into Napa, while a family of 5 might save more by flying into San Francisco and renting a car.

Be Flexible

 – Being flexible with your dates is a great way to save money. In some cases, moving your trip from one week to the next could save hundreds of dollars.

Book Early 

– Booking your flights, rental car, and hotels several months in advance is cheaper in most cases.

Explore Your Options

 – Don't forget to shop around. 

There are also other towns that may be great alternatives to both Sonoma and Napa that could offer lower prices

 and access to local wineries, including Santa Rosa, St. Helena, and Calistoga.
Enjoy the Best of Both Worlds
Whether you are looking to have a classic Napa Valley adventure or want to be in a more relaxed setting like Sonoma, there is something for everyone. So don't worry too much if you are having trouble deciding between Sonoma and Napa Valley. The best part is that they are so close together that you can visit both in a short amount of time. For many visitors, this is exactly what they do!