Many visitors think that San Francisco is the entire Bay Area, and vice versa. In fact, many visitors believe San Francisco is on an island, which is understandable since it's surrounded by water on three sides. Still, given the city's popularity as a tourist destination, visitors can easily mistake an oasis for an island. So is San Francisco, in reality, an island or a peninsula?
While San Francisco's inviting charms make it seem like an island unto itself, the city actually occupies the northernmost tip of the San Francisco Peninsula, bordered by the Pacific Ocean to the west side, the San Francisco Bay to the east, and the Golden Gate Strait to the north. But what lies south?
The truth is, the San Francisco Peninsula offers 35,260 acres of interesting things to do and see that don't involve being in the city. There's literally something for everyone on the Peninsula, especially nature lovers, techies, foodies, and people who love visiting quaint coastal towns. Read on to learn more about the undiscovered pleasures of the San Francisco Peninsula.
What Is The San Francisco Peninsula?
The San Francisco Peninsula region of the Bay Area (commonly called "the Peninsula" by locals) lies immediately south of San Francisco, extending approximately 50 miles into the high-tech region of Silicon Valley. The Peninsula acts as a geographical divide between the Pacific Ocean and the San Francisco Bay.
While often overlooked by visitors, the Peninsula has much to offer, from beautiful wilderness areas and beaches to exciting urban areas. The region's pleasant weather, natural beauty, cultural diversity, and easy access to Silicon Valley tech centers make the location a highly desirable place to live. People's desire to live here is reflected in its sky-high real estate prices, especially in tech-centric places like Redwood City, San Mateo, Menlo Park, Cupertino, Sunnyvale, and Mountain View.
Residents who can afford to live here enjoy the very best of the Bay Area. It's all easily accessed by an abundance of transportation options that lets residents easily travel up and down the Peninsula. Quaint downtowns in small cities like Los Altos, Atherton, Pacifica, and Palo Alto offer the pleasures of discovering boutique shops, local history, art studios, wineries, and world-class restaurants, all mellow alternatives to the hustle and bustle of San Francisco.
Getting Around the Peninsula
You'll need a car to get to most places on the Peninsula, which is primarily serviced by three major highways: Highway 101, which runs along the eastern San Francisco Bay side, Highway 280 that runs through the middle of the Peninsula, and Highway 1 that offers access to the beaches and communities on the western side.
While Highway 101 can be fast-paced, gritty, and unattractive, Highway 280 and Highway 1 offer Bay Area beauty that even San Francisco can't match. Let's look closer at the two divergent sides of the San Francisco Peninsula.
The Eastern Side
The term "Peninsula" more commonly refers to the region's crowded eastern San Francisco Bay side. It's a mostly urban/suburban area populated by employees of the region's many tech companies, which is no surprise as the Peninsula encompasses much of Silicon Valley.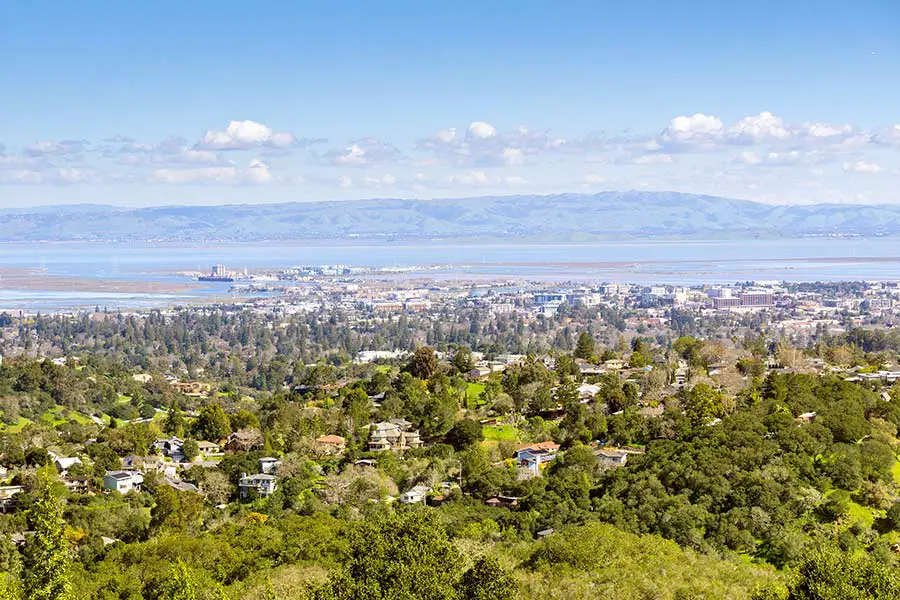 In fact, Facebook, Oracle, Google, Apple, SAP, and Yahoo are just some of the megacorporations that have headquarters in the Peninsula.
The eastern area is serviced by five major thoroughfares, with Highway 101 acting as the main throughway to San Francisco International Airport(SFO) and cities like San Mateo, Burlingame, Millbrae, Redwood City, and Menlo Park. The Caltrain commuter train also serves the eastern communities as it runs north to south from San Francisco to San Jose.
While the eastern side is mainly urban, nature lovers can still find areas of outstanding natural beauty, including pristine ecological reserves at Redwood Shores and Bair Island State Marine Park, the Bay Trail at Redwood Shores, the Coyote Point Recreation Area, and Baylands Nature Preserve in Palo Alto.
The Western Side
The Peninsula's more rugged western side is less populated, and thanks to the Santa Cruz Mountains that divide the Peninsula in half from north to south, many parts are wilderness. The western side is the far more scenic of the two as it runs along the Pacific Ocean and past some of the most breathtaking ocean views anywhere.
The area is connected by Highway 1 that rolls through coastal towns like Half Moon Bay, Pacifica, and Moss Beach. Keep driving south on Highway 1, and you'll discover iconic beaches like Dunes Beach, San Gregorio State Beach, and Pescadero State Beach, as well as Año Nuevo State Park and its famous elephant seals.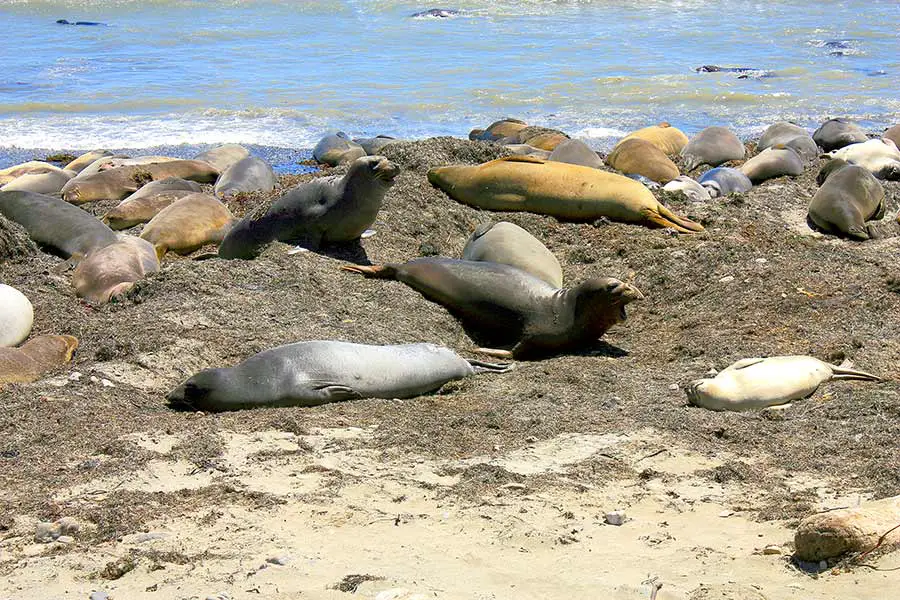 The Peninsula Watershed in the Santa Cruz Mountains is a wilderness area that offers hikers, mountain bikers, equestrians, and outdoor enthusiasts 23,000 acres of pristine nature. A designated State and Game Refuge area, it's home to the Bay Area's highest numbers of rare, threatened, and endangered wildlife species.
Hikers will want to check out the Watershed's famous Fifield-Cahill Trail, which cuts a 12-mile path through some of the Peninsula's most scenic areas.
4 Cities of Interest
Pacifica is a fun and bohemian town 12 miles south of San Francisco along scenic Highway 1 coastline. Famous for its natural beauty and rich regional history, Pacifica boasts numerous hiking trails that wind through forested canyons and rolling hills overlooking ocean surf.
Nature lovers love its close proximity to state parks, watersheds, and miles of local beaches. Famous for its refreshing fog, breathtaking sunsets, exciting surf scene, and small-town charms, Pacifica feels worlds away from the hustle and bustle of San Francisco.
Half Moon Bay is a charming seaside community 28 miles south of San Francisco on the Pacific Coast along Highway 1, nestled between forested hills and some of California's more stunning coastlines. Its historic downtown area boasts quaint shops, art galleries, restaurants, wineries, and nurseries that are popular with locals and tourists alike.
The area is home to several state parks and beaches, including Half Moon Bay State Beach and Pillar Point, the site of the annual Mavericks big-wave surf competition. Every October, the Half Moon Bay Pumpkin Festival draws thousands of people from around the country who revel in some of the world's biggest pumpkins.
Bay Area Answers Fun Fact: Atherton, a small Peninsula town of 7,187 residents 25 miles south of San Francisco, is consistently ranked as having one of the highest per capita incomes in the U.S. and is regularly listed as the most expensive ZIP code in the United States. The median home value in tony Atherton is $2,000,000.
San Mateo, 20 miles south of San Francisco, has one of the larger, more developed suburban downtowns in the Bay Area. The core downtown area contains over 800 shops, restaurants, coffee shops, and pubs, many of them located in historic buildings from the late 19th and early 20th centuries.
The city's rich cultural diversity is reflected in a dining scene that is truly international. Its downtown is especially popular with employees from the city's many tech companies, making for a nightlife that can be fun and lively.
San Mateo might be urban, but it's also close to natural destinations, like Coyote Point Recreation Area. Other points of interest include the scenic 6-mile Sawyer Camp Trail on the western edge of San Mateo along the Crystal Spring Reservoir and Edgewood County Park that offers 467 acres of woodlands and grasslands.
Palo Alto, best known as the home of Stanford University, this charming city of approximately 70,000 residents has a lot more to entice visitors than just that famous college. The city's downtown University Avenue area is packed with shops, pubs, services, wine tastings, and restaurants, and the Stanford Theater has been showing classic cinema since 1925.
A walking tour of Stanford lets visitors enjoy the beautiful campus and the Cantor Arts Center, which boasts it has one of the largest collections of Rodin sculptures in the world. Nearby are the Computer History Museum and "The Dish," a 150-foot wide radio telescope found in the Stanford foothills built by university scientists in 1965.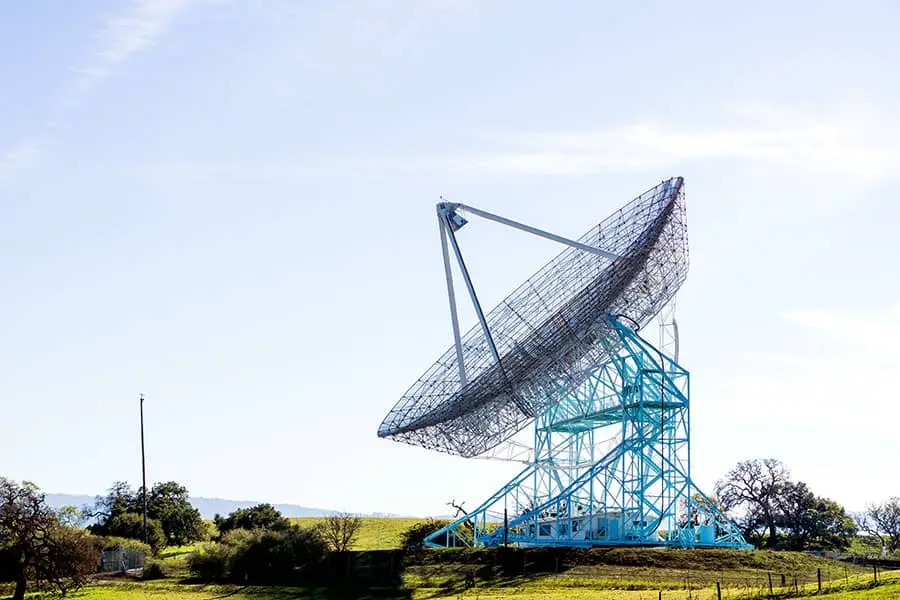 Weather
Bay Area weather is not created equal, especially between San Francisco and the Peninsula. While both enjoy a Mediterranean climate, depending on the season, there can be a vast difference between the two places.
In July and August, when San Franciscans are shivering in the relentless fog, Peninsula residents are sweltering in heat that can hit the mid-90s. Conversely, winters are milder on the Peninsula as opposed to the city, which is surrounded by cold water. As with any trip to the Bay Area, tourists are advised to think layers when it comes to packing.
Wrapping It Up
While most visitors come to the Bay Area primarily to enjoy San Francisco, they're only getting part of the Bay Area experience. Visitors who venture south will find a world that's just as interesting as the city, one that shares the city's penchant for history, cultural diversity, tech, art, a vibrant food scene, and a spirit that's uniquely Bay Area. Sure, you might have to drive to get there, but the rewards will be worth it.