Few events have had as much influence on the State of California as the discovery of gold in the mid-1800s. The discovery led to a massive migration of settlers and prospectors looking to strike it rich and eventually earned California the nickname "The Golden State." So the question is, can you still find gold in California?
Gold can still be found all over California. The most gold-rich areas are in Northern California and the Sierra Nevada mountains. While the commercial mining of gold has nearly disappeared since the peak of the gold rush, tourists and residents are still on the hunt for this elusive precious metal. 
Looking for gold is probably one of the most authentic activities in California. Fortunately, there are plenty of opportunities to learn about and even attempt to find your own gold. Continue reading for more information on the history of gold in California, where gold is still found, and what mining activities are still permitted today.
Gold: Can You Still Find it in California?
While most commercial mining operations have ceased, it is still possible to find gold throughout the State of California. However, due to the falling price of gold, commercial mining stopped from 2001 to 2007. 
In 2007, the Mesquite Gold Mine, owned by Equinox Gold Corporation, resumed operation in Imperial County (in Southern California just north of the Mexican border). In 2018, approximately 140,000 troy ounces of gold were produced (about $250 million worth) in this mine alone.
This figure doesn't include the amount that hobbyists and tourists find. However, it is likely a tiny percentage compared to this professional mining operation. Each year, visitors from across the globe try their hand at finding their very own gold nugget.
Over the years, gold production has decreased as large gold veins and deposits have been mined, making it difficult to find more. The outlay of capital that would be required to find a large gold deposit outweighs the potential payoff.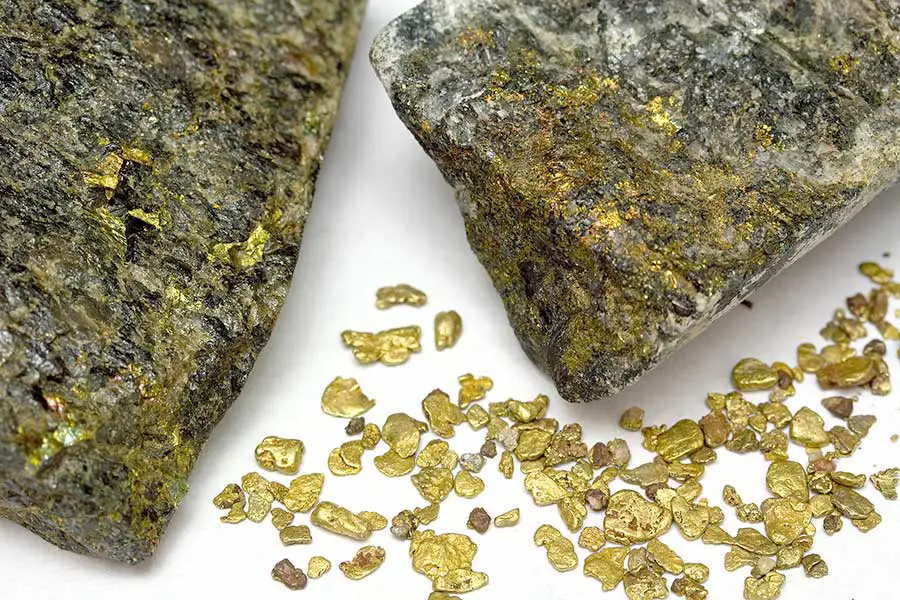 How Did the Discovery of Gold Shape California?
On January 24, 1848, James W. Marshall discovered gold while overseeing the construction of a sawmill on the American River. Up until this time, experts assumed that gold was likely to be found, but there were many false claims. This discovery didn't make headlines until later that year when President James K. Polk confirmed Marshall's discovery. This announcement sparked what became known as the California Gold Rush.
The California Gold Rush quickly became one of the largest migrations of people across the United States. In 1849 alone, over 100,000 people began arriving in California from all over the world. By the end of the Gold Rush, that number had reached nearly 300,000 people to make the journey.
Finding gold was more difficult than many of the eager prospectors imagined. As a result, very few actually became rich. It is estimated that prospectors removed nearly 12 million ounces of gold from the ground during the first five years of the 1849 Gold Rush. This amount equates to about $16 billion today.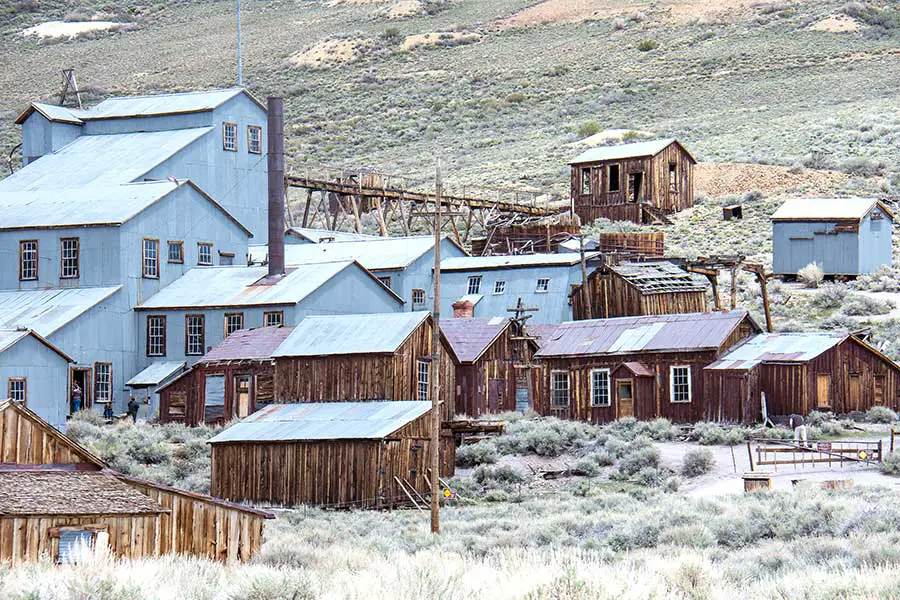 Instead, other services and ventures became very lucrative. The arriving gold miners needed supplies such as shovels, mining equipment, and work clothing. Towns began to pop up across the state as settlers built boarding houses, schools, general stores, and saloons.
According to the US Census, the population of California surged over 300 percent during the gold rush. Many of the towns and cities that were born out of the gold rush still exist today.
The increase in population and infrastructure rapidly accelerated the timeline for California to become a US state. In 1850, only one year after the beginning of the gold rush, Congress passed a law establishing California as the 31st state of the Union. For comparison, Utah and Arizona didn't become states until 50-60 years later.
Not every impact of the California Gold Rush was positive. The flood of immigrants resulted in the death and destruction of Native American tribes who inhabited the area.
In addition, many gold miners attacked and pushed the natives off their land in order to protect their gold claims. The gold rush also introduced many new diseases to the tribes. As a result, nearly 100,000 Native Americans died during the first two years of the gold rush. 
Bay Area Answers Fun Fact: San Francisco's NFL football team, the 49ers, is named in honor of the gold-seekers who arrived in 1849 as a part of the California Gold Rush.
Other Posts of Interest
Can You Still Pan for Gold in California?
Panning for gold is one of the most common methods that early gold miners used. It didn't require a lot of expensive equipment, making it a cheap and safe alternative to sophisticated mining practices. Today, panning for gold is a fun activity for visitors and adventurers alike.
There are just a few basic tools that you will need if you plan to pan for gold, including a small shovel or trowel, a special mining pan, a sifter to remove large rocks, and a clean container to hold any gold that you might find. You can find an inexpensive gold panning kit online for about $25.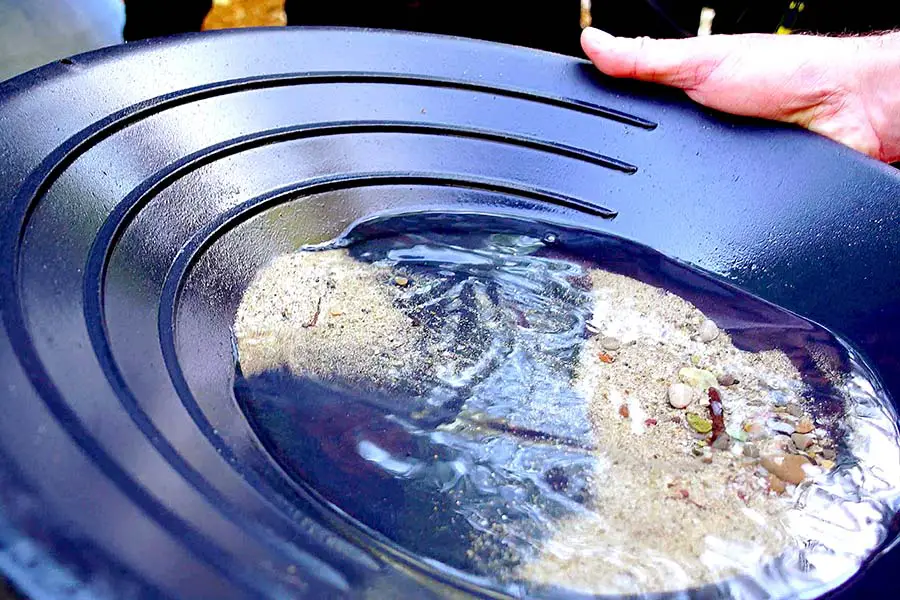 Do You Need a Permit to Pan for Gold in California?
The State of California does not require people to have any permit or authorization to pan for gold. Since it is considered a low-impact activity, there is little environmental concern or enforcement.
It's recommended that visitors pan for gold in rivers and streams on public lands, such as state and national parks. Doing this helps keep people from inadvertently panning for gold on private property. Securing areas where gold has been found in the past is ideal and increases the likelihood of finding some yourself!
Do You Need a Permit to Mine for Gold?
The State of California doesn't own the right to minerals and metals such as gold. These can be mined freely by the public or corporations on public land, except in protected areas like National Parks. The only restriction is that one must stake their claim and document it with the Bureau of Land Management.
It's the responsibility of the miner to look at records to find out if a claim has already been made. If a spot is already taken, the Bureau of Land Management requests that people respect the claim and not mine on another person's claim.
Other than being documented with the Bureau, many claims have physical markers such as a large wooden or metal stake or a large pile of rocks. In addition, claimants must pay an annual fee in order to maintain their claim ownership.
Is Dredging for Gold Legal in California?
In August of 2009, California enacted a bill prohibiting vacuums or other suction dredging equipment in any California river, stream, or lake. This law was passed due to environmental concerns that dredging could have on local plants and wildlife.
The environmental impacts are under review by the Department of Fish and Game. Once the assessment is complete, a decision will be made to keep the ban or lift it. Any violation of this ban can result in prosecution as a criminal misdemeanor.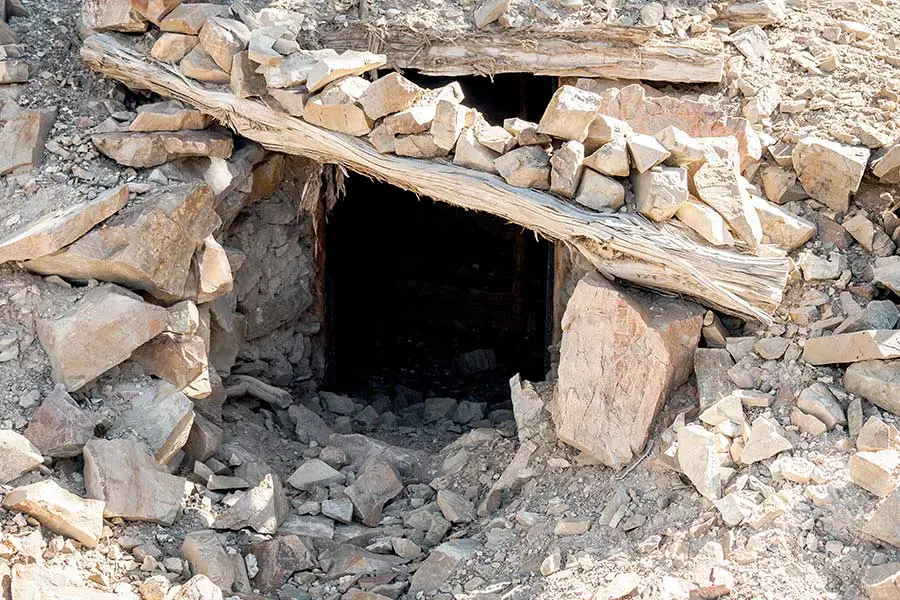 Where is the Most Gold Found in California?
Gold deposits have formed as a result of tectonic activity that has pushed gold and mineral-rich magma to the surface over thousands of years. As the magma cooled and hardened, similar materials such as gold pooled together, creating large veins or deposits. Since hundreds of active fault lines crisscross California, pockets of gold can be found throughout the state.
However, most of the gold in California is found in two main areas – the Northern California Goldfields and the Sierra Nevada Goldfields. The Northern California Goldfields can be located between the cities of Yreka (not to be confused with Eureka) and Shasta. The Sierra Nevada Goldfields cover most of the northern part of the Sierra Nevada Mountain Range.
There's Gold in Them Thar Hills
If you are exploring the State of California as a tourist, you will likely see dozens of tourist attractions dedicated to the history of the gold rush, from old mining ghost towns to exhibits that let kids pan for "gold" in an artificial stream. While it is doubtful you will find any real gold; these activities provide a wealth of information about the gold rush and how it shaped the state that many enjoy today.